Technology
World Powers Forced to Accept Iran's N. Rights as Red Line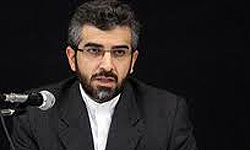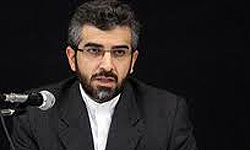 Iran's Supreme National Security Council (SNSC) Undersecretary Ali Baqeri said Iran made the six world powers in their last week talks in Baghdad accept Tehran's nuclear rights as a red line.
"In our talks with the Group 5+1 (the US, Britain, France, Russia and China plus Germany) we could make the opposite side accept that our nuclear rights are the red line," Baqeri told the Iranian state-run TV Sunday night.
He said in talks with the six world powers, Iran's rationale is based on the Non-Proliferation Treaty (NPT) as well as meeting the country's present and future needs.
"Iran's strategy is also meeting its present and future technical needs and consolidating the nuclear rights of the Iranian nation," Baqeri said.
He pointed out that the exchange of nuclear fuel was Iran's initiative and that the International Atomic Energy Agency (IAEA) acknowledged Iran's active membership in that agency and the peaceful nature of Iran's nuclear program.
"Strength, initiative and logic of Iran resulted in their participation in talks instead of exerting pressure on Iran," Baqeri added.
He further called on the six world powers to take practical steps, saying, "If the opposite side expects a serious approach from us, then it should take practical steps."
Iran and the G5+1 held several rounds of talks in Baghdad on Wednesday and Thursday. The Baghdad meeting came after Iran and the six world powers resumed talks in Istanbul, Turkey, last month and agreed to meet again in the Iraqi capital on May 23. The two sides are due to continue their negotiations in the Russian capital, Moscow, on June 18 and 19.
"During this period (the last one month from Istanbul talks to the Baghdad meeting last Wednesday and Thursday), the Group 5+1 has taken good steps in the realm of talks, but this must be completed with practical measures," he said and expressed the hope that the world powers would adopt such practical moves.
During the Baghdad talks, Baqeri and the deputy chief negotiator of the six world powers, Helga Schmid, met several times to work out agreements. Baqeri, a deputy of Iran's Chief Negotiator Saeed Jalili, and Schmid, a deputy of EU foreign policy chief Catherin Ashton, had also met after the Istanbul meeting to work out a draft agreement for the Baghdad talks.