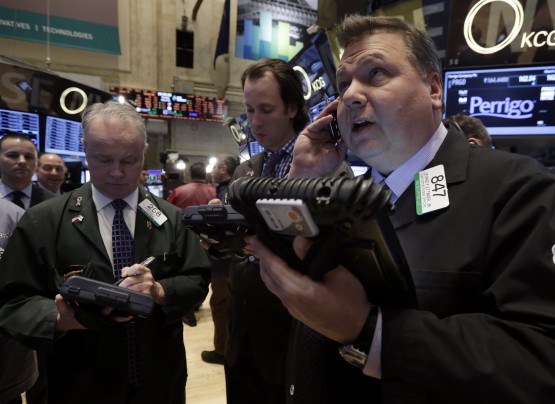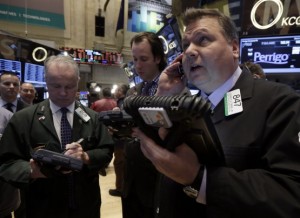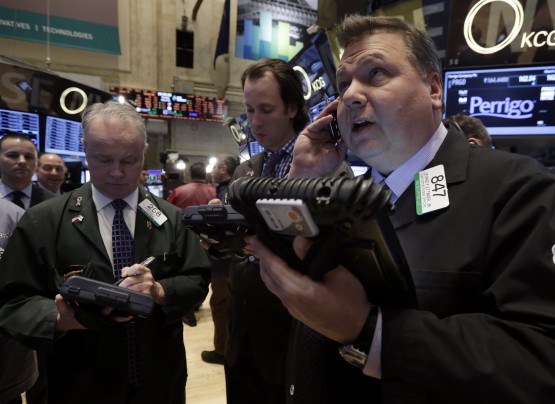 Stock markets have plunged in the US, Europe and Russia amid political tension over the crisis in Ukraine.
Global stocks slumped on Monday as Western powers threatened Russia with "sanctions and boycotts" because of its deployment of troops to the Crimea region of Ukraine.
European markets were hit hard, with the Euro STOXX 50 index losing three percent, and London's FTSE 100 dropping 1.5 percent.
Moreover, Frankfurt's DAX 30 fell 3.4 percent and Paris's CAC 40 plunged 2.7 percent.
In the US, the Dow Jones lost nearly one percent and the S&P 500 lost 0.7 percent.
"Rising tensions between Russia and the West has set investors on a war footing … with stocks being hammered," Mike McCudden, head of derivatives at online broker Interactive Investor, said.
MICEX stock market in Moscow finished down 10.8 percent while the RTS bourse shed 12 percent.
Oil prices rose to their record high this year since there are fears that the crisis in Ukraine may lead to energy market disruptions.
"The decision by Russia's central bank to raise interest rates … is a clear attempt to stem outflows of capital from financial markets following the escalation of the crisis in Ukraine over the weekend," Neil Shearing, a London-based economist at Capital Economics research company, said.
Ukraine currently experiences severe economic conditions, seeking new funding from the International Monetary Fund (IMF), the United States and the European Union. Ukrainian officials say the country requires $35 billion during the next two years.