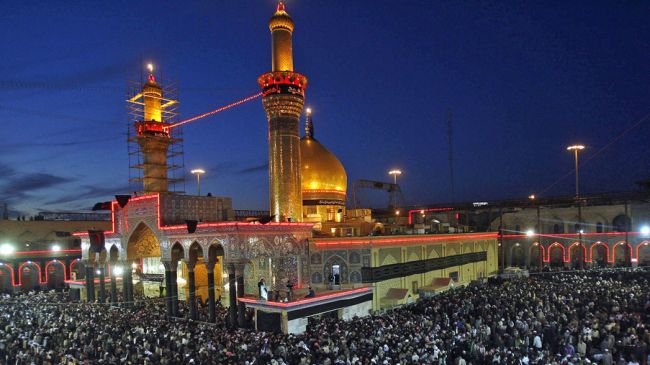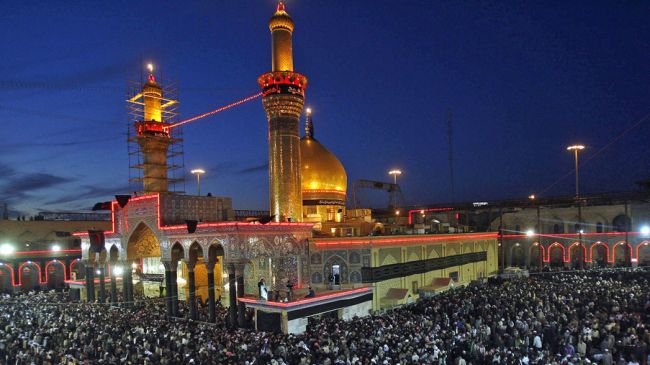 Millions of Muslims from across the globe have come together in the holy Iraqi city of Karbala to mark the Arbaeen ritual, which marks the 40th day following the seventh-century martyrdom of the third Imam, Imam Hussein (PBUH), Press TV reports.
Dressed in black, the pilgrims gathered on Thursday in Karbala to mourn the tragedy, in which Imam Hussein (PBUH) along with 72 of his companions were martyred, reported Press TV correspondent Wisam AlBayati from the holy city.
As Muslims were flooding Karbala, a car comb struck a mourning procession in the Iraqi town of Musayyib, 60 kilometers (35 miles) south of Baghdad, killing 17 people.
Pilgrims condemned the deadly attack, but they noted that it would not change their mind about attending Arbaeen ritual.
"These attacks will not terrify the pilgrims. Imam Hussein sacrificed his life for the sake of people, and his followers are ready to sacrifice their lives to show their loyalty to him," Ali al-Husseini, a pilgrim, told Press TV.
Such ceremonies have often been targeted by terrorist attacks over the past years.
The Iraqi police have deployed 35,000 troops to ensure security during the ritual. A few days ago, Iraq announced that it had arrested a number of al-Qaeda leaders across the country.
The number of Shias gathering in Karbala is constantly rising as the third imam gains more recognition.
"This is a clear evidence to show that the cause of Imam Hussein continues to be supported by the Muslim population," said Hassan al-Mssawi, a pilgrim.