Saudi Arabia
Middle East
Wounds fester six years since Saudi execution of Sheikh Nimr
Six years have passed since the House of Saud executed prominent Shia cleric Sheikh Nimr Baqir al-Nimr, who had vociferously called for democracy in the kingdom and rallied anti-regime protests, and his killing portended other gross human rights violations that the Riyadh regime did not shy away from perpetration in the following years.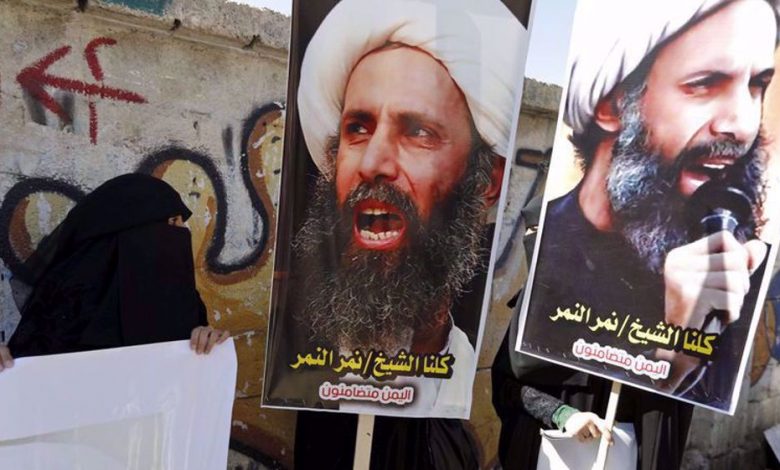 Saudi authorities' announcement on January 2, 2016 that they had killed the 56-year-old cleric along with 46 other prisoners brought a swift reaction in his hometown in eastern Saudi Arabia, where Shia Muslims complain of marginalization, in neighboring Bahrain, across the Middle East and as far away as northern India.
Back in 2014, a special court in Riyadh had sentenced him to death for trumped charges of "sedition", "disobedience" and "bearing arms".
The so-called supreme court in Saudi Arabia confirmed the death sentence against the Shia cleric on October 26, 2015.
Sheikh Nimr's trial was apparently held behind closed doors and he had no access to lawyers. It is said that Saudi authorities even refused to hand over the cleric's body to his family and buried him at an undisclosed cemetery.
The trial had come under criticism by a host of human rights groups, which said the charges against him were a violation of his right to free speech.
The cleric was a driving force of the protests that broke out in 2011 in Saudi Arabia's Shia-populated eastern region of Qatif, where the vast majority of the kingdom's huge oil reserves lie.
Sheikh Nimr never denied the political charges against him, but maintained he never carried weapons or called for violence.
He was revered as a leader and hero by his supporters, as he had frequently complained of marginalization, injustice and repression in the Shia-dominated Eastern Province, and demanded political reforms, freedom of expression, release of political prisoners, as well as an end to economic, religious and political discrimination in the energy-rich region.
Sheikh Nimr was shot by Saudi regime forces and arrested in 2012 in the Qatif region, which was the scene of peaceful anti-regime demonstrations at the time.
He was charged with instigating unrest and undermining the kingdom's security, making anti-government speeches and defending political prisoners. He had rejected all the charges as baseless.
Days of unrest and large scale protests in Saudi Arabia that followed his arrest were a testament to Sheikh Nimr's popularity.
His execution happened in defiance of international calls for his release.
Former United Nations Secretary General, Ban Ki-moon, had urged Saudi rulers to revoke the cleric's death verdict. He later expressed "deep dismay" at the execution.
Sheikh Nimr's execution brought Saudi Arabia's dismal human rights record under the spotlight again, with several international rights groups describing the execution "appalling".
There was, however, a very little denunciation, and much less condemnation, from Saudi Arabia's Western backers.
That was obviously not acceptable but perhaps understandable given their lucrative arms deals with the regime and its general role in protecting their interests in the region.
Ever since Crown Prince Mohammed bin Salman became Saudi Arabia's de facto leader in 2017, the kingdom has ramped up arrests of activists, bloggers, intellectuals, and others perceived as political opponents, showing almost zero tolerance for dissent even in the face of international condemnations of the crackdown.
Muslim scholars have been executed and women's rights campaigners have been put behind bars and tortured as freedoms of expression, association, and belief continue to be denied.