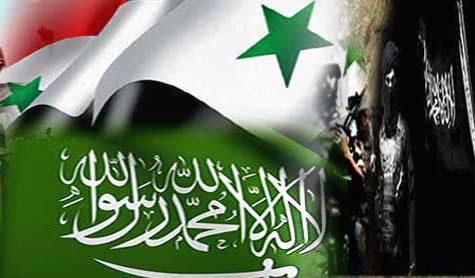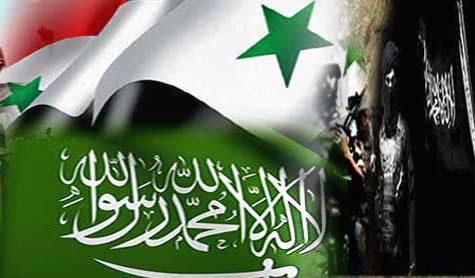 The Wall Street Journal reported Saturday that Saudi Arabia has offered to supply the Syrian armed groups with anti-aircraft missiles. Meanwhile, Russia accused the US of once again hijacking Geneva talks and pushing for regime change.
"Russian-made antitank guided missiles and Chinese man-portable air-defense systems are up for grabs, already waiting in warehouses in Jordan and Turkey," the daily said.
An Arab diplomat and several opposition figures with knowledge of the Saudi efforts have told WSJ that these supplies are likely to tip the battlefield scales, as the terrorists will become capable of taking on the government's air power and destroying heavy armored vehicles.
"New stuff is arriving imminently," a Western diplomat with knowledge of the planned weapons deliveries told the American publication.
Leaders of the Syrian opposition said they don't yet know the total amount of military aid that will be shipped. The new weapons are expected to reach southern Syria from Jordan while the opposition in the north will get arms from Turkey, the Western diplomat said.
Last June several media outlets suggested that Saudi Arabia had already begun supplying anti-aircraft launchers and missiles to militants in Syria. But so far Saudi Arabia, as well as the US, has been officially opposed to arming the rebels with big guns and antiaircraft missiles as they could fall into extremist hands.
According to the WSJ report, the armed groups commanders struck a deal on the new armaments shipment during a meeting with US and Saudi intelligence agents in Jordan on January 30.
The Wall Street Journal also reported that their armed group sources claimed the US government is paying their salaries to fight the government forces.
Meanwhile, congressional aides told the WSJ about scheduled meetings with Syrian opposition leaders next week. The Syrian delegation will seek extra armaments in order to battle al-Qaeda and al-Nusra elements.
Saudi Arabia and US have so far refused to comment.
As the second round of Geneva 2 talks so far fails to produce any results, the Russian Foreign Minister has criticized the American stance at the negotiations accusing it of hijacking the talks for the purpose of "regime change" in Syria.
"The only thing they want to talk about is the establishment of a transitional governing body," Sergei Lavrov said Friday after meeting with the German foreign minister in Moscow. "Only after that are they ready to discuss the urgent and most pressing problems, like terrorism."
"I am very worried about the systematic attempts to disrupt the political settlement in Syria," therefore "forcing the [Syrian] government to slam the door."
The top Russian diplomat further said: "Now they are saying that to keep talking is senseless, because the government (of Syria) doesn't want to agree about the makeup of a transitional governing body. We are going in circles."
The Syrian government's position remains that stopping terrorism and bloodshed should be the priority at the negotiations that started last month.
Source: Al-Ahednews