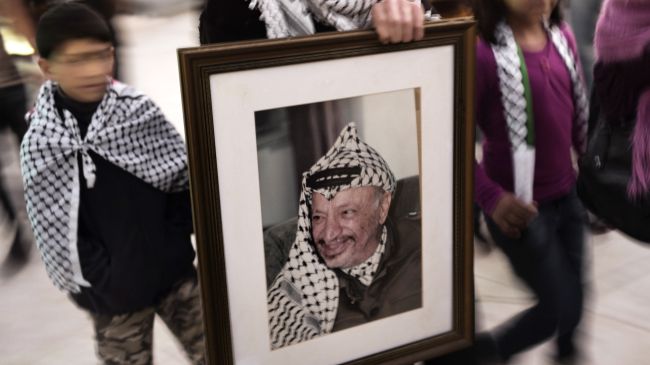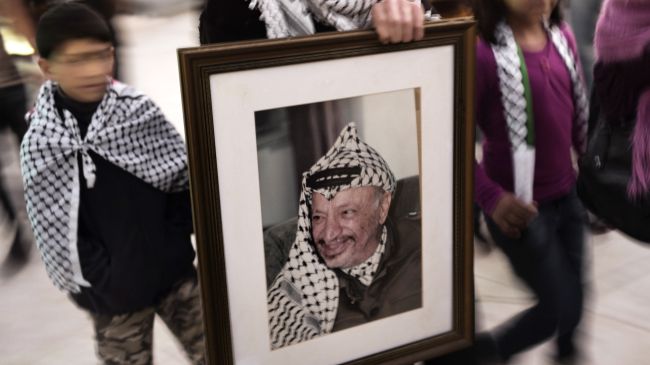 Russian forensic scientists have said that Yasser Arafat, former leader of the Palestine Liberation Organization (PLO), died of natural causes, not radiation poisoning.
Vladimir Uiba, head of Russia's Federal Medical-Biological Agency, said on Thursday that his team completed "all the studies," finding that Arafat "died a natural death and not from radiation."
Arafat died in a French military hospital on November 11, 2004, after he was taken ill the previous month with diarrhea and vomiting. French doctors were unable to find the origin of his illness and no autopsy was carried out at the time.
Some 60 samples were collected from the remains of Arafat in November 2012 for an investigation to determine whether he had been poisoned. The samples were divided between Swiss and Russian scientists and were also given to a French team carrying out a probe at the request of Arafat's widow.
In December, the French team concluded in a leaked report that Arafat died after a "generalized infection."
This, however, countered a previous report by Swiss forensic scientists saying in November that the tests on the Palestinian leader's corpse showed "unexpected high activity" of polonium-210, which "moderately" supported the poisoning theory.
Faed Mustafa, the Palestinian ambassador to Russia, said on Thursday that the Palestinian authorities will press on with an investigation into Arafat's death.
"We respect their position, we highly value their work but there is a decision to continue work," Mustafa said, referring to the findings of the Russian team.
"We need a result, a final and concrete result to take the issue off the table," the Palestinian envoy added.