Europe
Yellow Vests protest Islamophobia on Act 51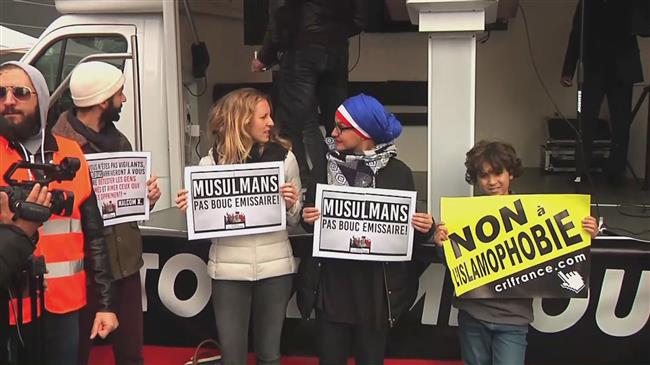 France's Yellow Vest anti-government movement marched for the 51st consecutive week amid wildcat strikes and increasing social discontent.
In his latest radical reform which goes against public opinion, unpopular President Emmanuel Macron is forcing through a 2-year hike to the retirement age and the creation of an unprecedented one-size-fits-all pension system.
In response, public transport workers, truckers, pensioners, student groups and others have united for the largest general strike since 1995, starting on December 5. With the Yellow Vests 1-year anniversary also around the corner, many believe Macron has turned Islamophobia as a distraction.
Since the end of summer vacation Macron, his ministers and the nation's mainstream media have stoked a raft of Islamophobic controversies. The No.2 news channel recently gave a daily platform to the country's most notorious anti-Muslim ideologue Eric Zemmour.
Yellow Vests joined Muslim groups in protesting the attempt to bring xenophobia and jingoism into the daily mainstream public discourse.
At the beginning of the Yellow Vest protests there were wild allegations that they were a far-right movement full of racists. Yellow Vests immediately denounced such false accusations as a way to distract from the lower class-based nature of their movement, and have repeatedly marched in favor of Muslims, Jews and other minorities.
The Yellow Vests will mark their one year anniversary on November 17, with huge protests expected along with the usual police violence, mass arrests and bans on protests.