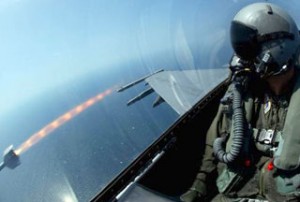 Yemen has admitted to receiving military aid from the United States, saying Washington is providing the Yemeni armed forces with war equipment and training.
"The United States helps Yemen train its counter-terrorism and coastguard forces and provide some military equipment," government spokesman Tariq al-Shami said on Friday.
He added that Washington, which enjoys great intelligence capacities in the region thanks to its satellites, has also been sharing information with Sana'a.
The revelation comes despite the Yemeni government's insistence in the past that it was only receiving technical assistance and information to fight what it describes as an al-Qaeda network operative in the beleaguered Arab nation.
Sana'a has also been denying US media reports saying the CIA was behind the military operations on Yemeni soil and that the US military carried out the airstrikes and raids in December, killing more than 60 people.
Although Sana'a and Washington claim the attacks are aimed at weeding out al-Qaeda-linked militancy in the country, local officials and witnesses in southern Yemen say the raids, targeted a large number of civilians.
Reports indicate US involvement in the ongoing Yemeni-Saudi offensive against Yemen's Houthi fighters in the north of the country.
The Houthis accuse the United States of providing aerial support to Sana'a and claim the military is using US-made weapons to bomb civilian areas in northern Yemen.
While international bodies remain concerned over the deaths of hundreds and the displacement of tens of thousands Yemeni civilians, analysts criticize the Western media for showing no interest in covering the developments in the area.
"It is a neglected area as a matter of fact. That part of the world is not very important to many. Of course it is important to the inhabitants of the region," former Syrian presidential advisor George Jabour told Press TV.
"Media has never held an objective on what to cover and what not to cover," he noted, referring to a bigger share of media coverage for Afghanistan and Iraq.