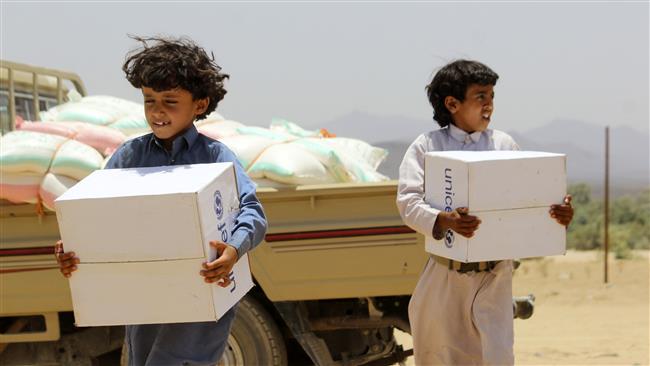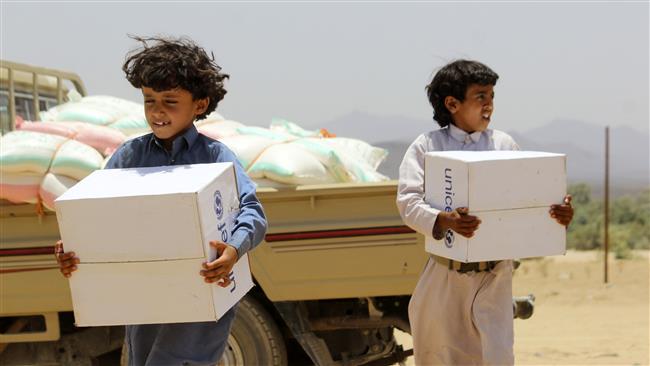 An international medical organization has voiced concern about the humanitarian situation in Yemen, saying the Saudi blockade of the impoverished state is killing as many civilians as the country's Saudi-led crisis.
Joanne Liu, the president of Médecins Sans Frontières (MSF) or Doctors Without Borders, made the remarks in a telephone interview with AFP from Yemen's capital city of Sana'a on Thursday.
Liu said the Saudi-imposed restrictions on the delivery of aid to Yemen is "killing as (many people as) the current conflict," stressing the need for "ways to get supplies to come in, in a safe way, and people can get their medicine and not die" of easily treatable diseases.
Last week, the International Committee of the Red Cross (ICRC) also expressed concerns over the plight of civilians in Yemen as Saudi Arabia continues it deadly air raids against the war-wracked country.
On March 26, Saudi Arabia began its military aggression against Yemen – without a UN mandate – in a bid to undermine the Houthi Ansarullah movement and to restore power to the fugitive former president, Abd Rabbuh Mansour Hadi, who is a close ally of Riyadh. The Al Saud regime also imposed an aerial and naval blockade on neighboring Yemen.
The country is also the scene of clashes between the Yemeni army and popular committees, loyal to Houthi fighters, on the one side and Saudi-backed militants on the other.
Tarik Jasarevic, a spokesman for the World Health Organization, said recently that 1,859 civilians were among the total of 3,984 people killed in Yemen until July 19. Local Yemeni sources, however, put the fatality figure at much higher.