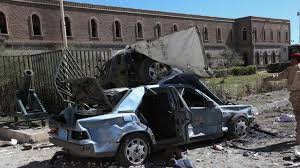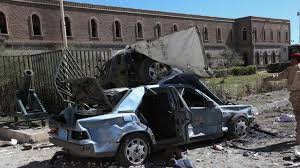 A Yemeni intelligence colonel was killed on Sunday and three people were injured as a bomb planted to the officer's car exploded near the oil ministry.
A security official said that the device was planted under the driver's seat in the vehicle of Colonel Mohammed Fadhel Hussein, adding that it went off as the car passed near the oil ministry in Sanaa.Bomb attack in Yemen (photo from Archive)
A bodyguard travelling with Hussein was wounded, in addition to two passers-by, the official added.
Similar attacks have been blamed on Al-Qaeda in the Arabian Peninsula (AQAP), a powerful local affiliate of the global terror network.
The blast is the latest in a series of attacks targeting military personnel in a country that is grappling with several armed revolts and negotiating a difficult political transition.