Yemen Bombs Saudi Capital in Major Air Raid on 'Strategic Target'
Yemen's armed and popular forces launched a powerful drone attack on a strategic target in Saudi Arabia's capital, Riyadh, on Monday, an army spokesman said.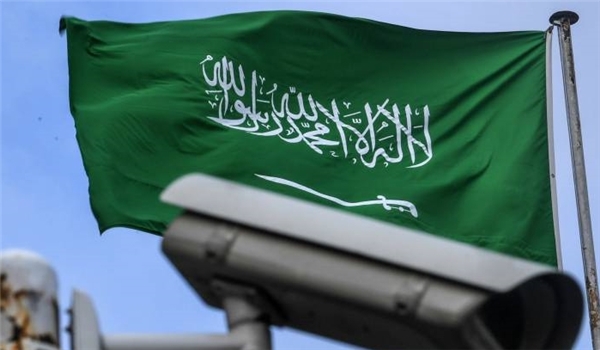 Spokesman for Yemeni Armed Forces Brigadier General Yahya Saree stated on Monday the Yemeni Army has launched "a large-scale drone operation" against "a vital military target" in the Saudi capital, Riyadh.
The general mentioned that the operation was conducted by Samad-3 drones, adding that the target came under precise attack.
Saree warned Saudi civilians and firms to stay away from "military positions" that he described as crucially important and "legitimate targets" for the Yemeni army forces in their war against the Saudi regime.
It came just days after Yemeni forces conducted attacks on an oil field affiliated to Saudi Aramco in the East of the kingdom in retaliation for Riyadh's war on their country. Oil facilities at Shaybah, which has the largest strategic oil reserve in Saudi Arabia near the UAE border and operated by state-oil company Saudi Aramco, were targeted by 10 Yemeni drones.
It was not the first time that Yemeni troops surprised the Saudis in Riyadh. Nearly two years ago, in mid-December 2017, Al-Yamamah Palace was hit by the Yemenis' ballestic missiles.
Saudi Arabia has been striking Yemen since March 2015 to restore power to fugitive president Mansour Hadi, a close ally of Riyadh. The Saudi-led aggression has so far killed at least 20,000 Yemenis, including hundreds of women and children. Despite Riyadh's claims that it is bombing the positions of the Ansarullah fighters, Saudi bombers are flattening residential areas and civilian infrastructures. Weddings, funerals, schools and hospitals, as well as water and electricity plants, have been targeted, killing and wounding hundreds of thousands.
France, the United States, the Uinted Kingdom and some other Western countries have faced criticisms over arms sales to the Saudi Arabia and the UAE, whose aggression against Yemen has affected 28 million people and caused what the United Nations calls "one of the worst humanitarian crises in the world". According to the world body, Yemen is suffering from the most severe famine in more than 100 years.