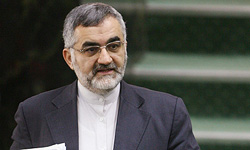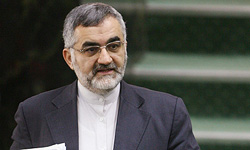 Head of Iran's Parliament National Security and Foreign Policy Commission Alaeddin Boroujerdi said, Yemeni officials have called on Iran to send a special envoy to hold talks on the issue of northern part of the country.
Concerning Iran's measures to tackle killing Houthi Muslims in Saada province of Yemen, Boroujerdi said, "according to the information, Yemeni officials have expressed willingness that Iran sends a special envoy to the country."
He told the Iranian students news agency that Iran's foreign policy Adviser to the Supreme Leader, Ali Akbar Velayati has already visited Yemen and discussed the issue with officials of the country.
He also described Iran's presence in Yemen as influential, given the request of the country for establishment of peace.