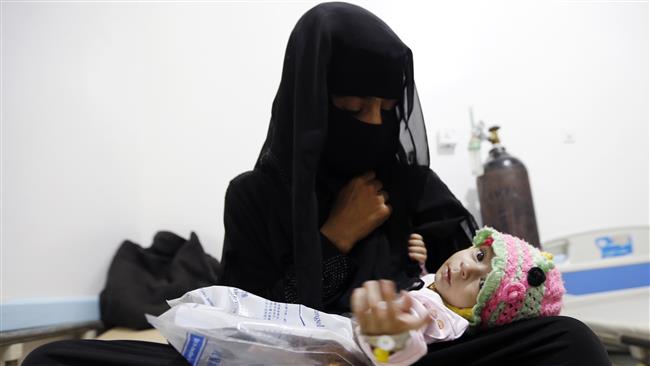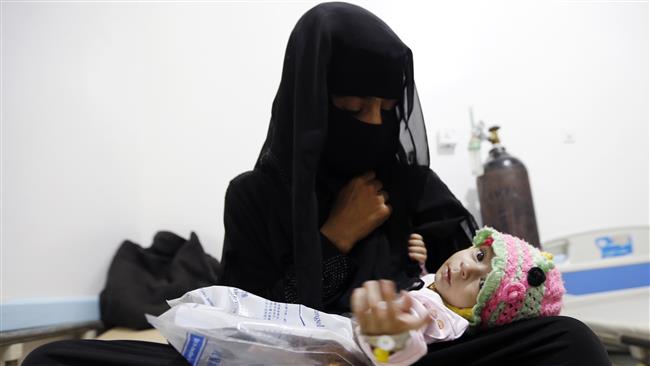 The International Committee of the Red Cross (ICRC) has warned against the spread of cholera in Yemen, saying the number of those infected with the disease could hit one million by the end of 2017.
At a news briefing in Geneva on Friday, Alexandre Faite, the head of the ICRC delegation in Yemen, said the situation caused by the cholera outbreak in the war-torn Arab country is a "catastrophe."
"We could be to one million (cases) by the end of the year," he added.
So far, 2,119 people have died of the epidemic, which emerged earlier this year amid the ongoing Saudi-led military campaign against the Arabian Peninsula state. The ICRC says there are currently at least 750,000 cases of cholera in Yemen.
The United Nations said in June that Yemen was facing the "world's worst cholera outbreak."
Cholera is an acute diarrheal infection that is spread through contaminated food or water. It can be effectively treated with the immediate replacement of lost fluids and salts, but without treatment it can be fatal.
The Saudi aggression has killed more than 12,000 people since March 2015. Saudi Arabia has also imposed an all-out blockade against Yemen
Faite further called for the reopening of the International Airport in the capital Sana'a to commercial flights for aid supplies.
The airport, which was heavily bombarded by Saudi warplanes in 2015, remains closes as part of the regime's aerial siege against Yemen.
Riyadh has turned a deaf ear to all international warnings against the dramatic humanitarian situation in the impoverished country.