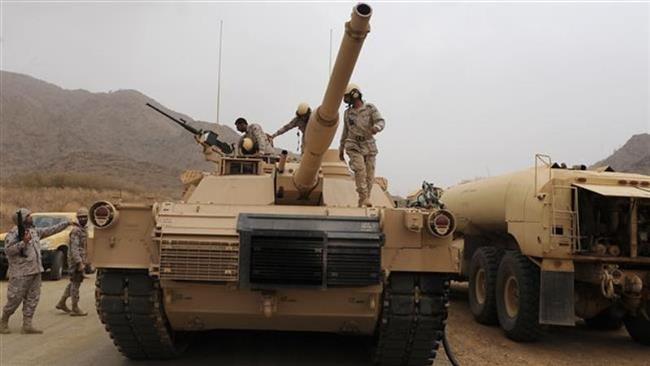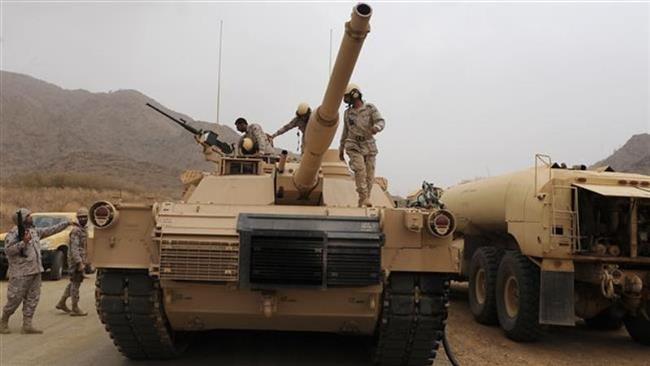 Yemeni forces have fired two ballistic missiles in counteroffensives against the southwestern Saudi Arabia region of Najran, hitting targets that included a Saudi military command center.
The command center, which hosted the largest number of Saudi troops in the region, was targeted with a Tochka missile on Tuesday, Yemen's al-Masirah television reported. The forces also fired a Zalzal 3 missile at the Rajla military base there.
Possible casualties were not reported.
The Saudi military, however, later claimed that it had intercepted and destroyed the projectiles before impact.
The Yemeni army and Houthi Ansarullah fighters have been jointly defending Yemen against a war Saudi Arabia has been waging on the country since March 2015 in an unsuccessful attempt to reinstate Abd Rabbuh Mansur Hadi, a staunch Riyadh ally who has resigned as Yemen's president.
The war has killed at least 11,400 civilians, according to a recent tally by a Yemeni monitoring group. There have also been countless reports about the deliberate and indiscriminate targeting of civilian infrastructure by Saudi forces and mercenaries.
According to al-Masirah, Yemeni troops also launched a mortar attack against a gathering of Saudi mercenaries in the Dhubab district of the southwestern Yemeni province of Ta'izz.
In two separate locations across Ta'izz, the army's artillery unit also carried out attacks against pro-Hadi forces and killed an unspecified number of the mercenaries who were trying to advance in the province.
Dozens of the mercenaries also died or suffered injuries when Yemeni forces engaged them as they were trying to advance through the country's northwestern Hajjah Province.
Saudi attacks
Meanwhile, Saudi warplanes targeted the College of Military Engineering in the Yemeni capital, Sana'a, and pounded the Bani Matar District in Sana'a Province. The aircraft also staged repeated bombings against the Sirwah District of the west-central Ma'rib Province of Yemen.
In Yemen's extreme northwest, Saudi fighter planes targeted a residential house in Sa'ada Province's Baqim District, killing four members of a family.
Daesh beheading
In a separate development, Daesh terrorists attacked a residence in the western al-Bayda Province in Yemen and beheaded a Yemeni civilian in front of his family.
The Takfiri terror group, which is mainly active in Iraq and Syria, as well as al-Qaeda militants have been using the Saudi invasion of Yemen to gain a foothold and advance in the impoverished country.