Yemen
Yemen: Houthi's Ansar Allah Progress against Al-Ahmar Extremists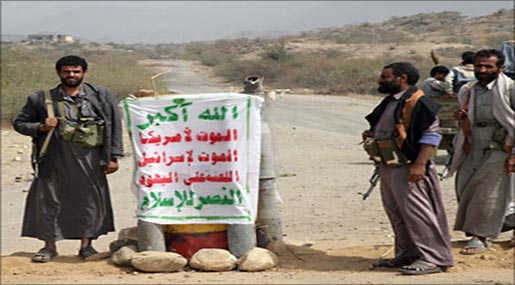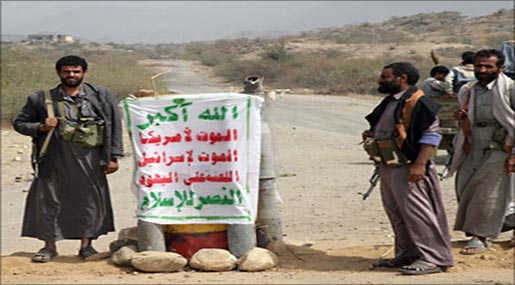 Houthi fighters in Yemen, Ansar Allah group, have overrun the strongholds of pro-extremist tribes following weeks of fighting, which have left scores dead.
On Sunday, Houthis took control of the town of Houth as well as Khamri village from tribal gunmen in the north, according to local sources.
The move is considered a major advance for the Houthis fighters following weeks of battles with pro-al-Qaeda militants.
Houthi fighters and gunmen from the Hashid tribe [al-Ahmar] have been engaged in heavy fighting since early January. Hundreds of people have lost their lives in the clashes since last October.
On Friday, at least 60 people were killed in clashes between the Houthi fighters and pro-Salafi tribal gunmen in Yemen's Omran Province.
The Houthis say Hashid tribesmen are helping the Salafi groups fighting against them in the city of Dammaj in Sa'ada Province and have turned the city into a safe haven for thousands of foreign militants.
Houthi movement spokesman Mohammed Abdel Salam has also accused the Yemeni government of backing the Salafis.
The Houthis blame the government for political, economic, and religious marginalization of the country's Shia community and violating their civil rights.
Yemen's Houthi movement draws its name from the tribe of its founding leader Hussein Badreddin al-Houthi.
On January 21, the Houthi movement withdrew from the national reconciliation talks following the assassination of the group's envoy to the negotiations.
Ahmad Sharafeddin was gunned down by unknown gunmen in Sana'a. He was the second representative of the Houthi movement to the negotiations to be assassinated.
Meanwhile, a mortar shell was fired overnight in the direction of the French embassy in Yemen, while a car bomb exploded meters away in Sanaa's diplomatic quarter, a police source said Monday.
"The two attacks happened after midnight. There were no victims," the source said.
The shell fell by a concrete block, installed for security reasons on a road leading to the embassy, he added.
That blast came shortly after a car exploded on the nearby main road.
"The shell landed about thirty meters from the wall of the French embassy," while the car "was parked halfway between the embassy and the residence of former president Ali Abdullah Saleh in the capital's diplomatic district of Hadda, the same source said.
Those explosions came shortly after two devices went off in a minibus parked in the center of Sanaa not far from the defense ministry, also causing no casualties, a military source said.