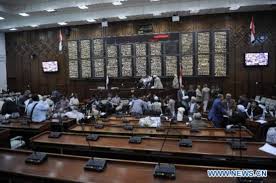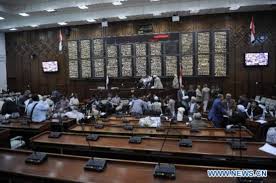 Yemen's parliament on Sunday again postponed an extraordinary session which had been due to discuss President Abdrabuh Mansur Hadi's resignation, prolonging the power vacuum gripping the country.
Parliament "has decided to postpone an emergency meeting set to take place on Sunday… to another date which will be decided later to make sure all members are informed to attend," state news agency Saba reported.
Security forces fired warning shots Sunday to disperse a protest against the President's resignation near Sanaa University, witnesses said.
Hadi, a key US ally in the region, submitted his resignation to parliament on Thursday plunging the country into chaos after a standoff between the security forces and Ansarullah movement in control of the Presidential palace.
Lawmakers had originally been due to meet on Friday to discuss his request to step down.
But presidential adviser Sultan al-Atwani told AFP that the meeting had been delayed and that lawmakers would gather on Sunday "at the earliest," because parliament had been in recess and some members were not in Sanaa.
The 69-year-old president said in his resignation letter that the country had reached "total deadlock" and that he could no longer achieve the goals for which he had taken office.