Saudi Arabia
Yemen peace talks 'meaningless' amid incessant Saudi-led attacks: Ansarullah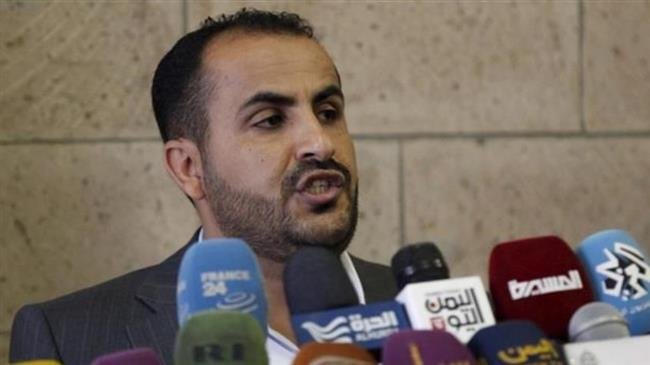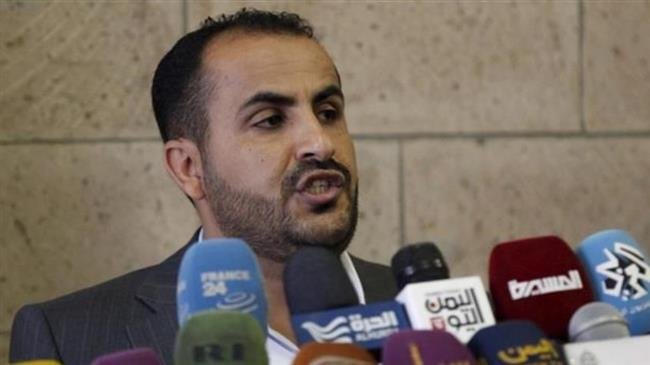 The spokesman and chief negotiator for the Yemeni Houthi Ansarullah movement has described participation in the next round of UN-sponsored peace talks in Sweden as "meaningless" amid incessant airstrikes by Saudi regime and its allies against the impoverished Arab country.
Speaking in an exclusive interview with Yemeni Arabic-language al-Thawra  newspaper, published on Thursday, Mohammed Abdul-Salam said United Nations Envoy to Yemen Martin Griffiths had not presented an innovative initiative and had failed to implement his confidence-building measures.
"There is no point in negotiations with a party that is looking to obtain through talks what it has failed to achieve by military aggression. The UN envoy has not offered anything new since taking office earlier this year. He has just held discussions, exchanged viewpoints and made promises," Abdul-Salam said.
The next round of UN-sponsored peace talks between Yemen's warring sides are expected to start next week in Stockholm.
The Ansarullah official went on to say that Griffiths had not introduced "a comprehensive political framework for a solution to the Yemeni conflict, which takes into account the government transition phase with the inclusion of all Yemeni political parties and other issues that have already been pledged."
Abdul-Salam noted that the UN envoy could not take measures "like the reopening of Sana'a airport to commercial access, the release of all prisoners and detainees, the removal of sanctions and other confidence-building moves," adding, "These and other stumbling blocks make us lose confidence again and think that the United Nations cannot do anything."
The senior Yemeni negotiator pointed out that Griffiths "is focusing on issues that are trivial and not fundamental for peace talks. He is only looking at the possibility of bringing the warring parties together, without specifying the most important procedures for negotiations and a framework that needs to be agreed upon by all sides."
"If he does not offer a clear and comprehensive political framework that would form the nucleus of the next round of peace negotiations, he will not be able to hold any further talks," Abdul-Salam underlined.
Britain has presented a draft UN Security Council resolution on Yemen, and called on parties involved in Yemen's crisis to restart peace negotiations.
"The conflict in Yemen can only be resolved though an inclusive political process," the draft resolution said.
The draft sets a two-week deadline for warring Yemeni parties to remove all barriers to humanitarian aid, halt attacks on civilian areas and allow unhindered access to the strategic port city of Hudaydah.
Saudi Arabia and a number of its regional allies launched a devastating military campaign against Yemen in March 2015, with the aim of bringing the government of former Yemeni president Abd Rabbuh Mansur Hadi back to power and crushing the country's Houthi Ansarullah movement.
According to a new report by the Armed Conflict Location and Event Data Project (ACLED), a nonprofit conflict-research organization, the Saudi-led war has so far claimed the lives of around 56,000 Yemenis.
The Saudi-led war has also taken a heavy toll on the country's infrastructure, destroying hospitals, schools, and factories. The UN has already said that a record 22.2 million Yemenis are in dire need of food, including 8.4 million threatened by severe hunger. According to the world body, Yemen is suffering from the most severe famine in more than 100 years.
A number of Western countries, the US and Britain in particular, are also accused of being complicit in the ongoing aggression as they supply the Riyadh regime with advanced weapons and military equipment as well as logistical and intelligence assistance.