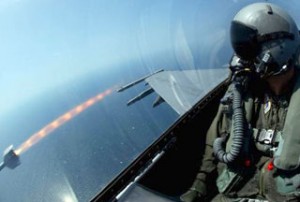 Yemeni government allegedly benefited from US military equipment and intelligence support under the pretext of fighting "al-Qaeda" although the attacks have mostly killed civilians.
The New York Times on Saturday quoted US officials as reporting the reinforcement which was approved by President Barack Obama after an alleged request by the Yemeni government. They said the aid was meant to be used to throttle al-Qaeda attacks "against American and other foreign targets."
The newspaper quoted Yemeni officials as saying that the government raids had killed at least 34 militants. Bystanders, however, say more than 60 people — most of them civilians — were killed in the attack. A provincial official said that only ten suspected militants were killed in the attack.
American broadcaster the ABC News, meanwhile, said US missiles had been used by the Yemeni soldiers during the assault.
On Friday, the channel quoted administration officials as saying that the commander-in-chief had authorized earlier deadly airstrikes on two camps north of the Yemeni capital, Sana'a based on the claim that "an imminent attack against a US asset was being planned," there.
Yemeni Houthi fighters said the US attacks on Thursday had killed 120 civilians, including women and children. A report on the Houthis' website on Saturday said that three civilians, including a woman and a child, were killed in fresh air raids carried out by US warplanes.
White House officials, cited by the ABC News, said Obama afterwards contacted Yemen's President, Ali Abdullah Saleh to "congratulate" him on his efforts against "al-Qaeda."
Pentagon spokesman, Bryan G. Whitman was also quoted by the Times as saying "Yemen should be commended for actions against al-Qaeda…Al-Qaeda poses a serious threat to Yemeni, US and regional interests."
British newspaper The Daily Telegraph last week quoted American officials as saying that the US special forces had been sent to Yemen to provide the Yemeni army with training services.
At the same time, the Houthis said the US Air Force had taken the northwestern province of Sa'ada under less than 30 air assaults.
The government has been pounding the Shia-populated province since August, accusing the Houthis there of breaking the terms of a ceasefire agreement by taking foreign visitors hostage.
The campaign was recently joined by Saudi Arabia which has been reportedly venturing beyond Houthi positions targeting the civilian areas and using unconventional weaponry including flesh-eating white phosphorus bombs.
The UN High Commissioner for Refugees estimates that since 2004, up to 175,000 people have been forced to leave their homes in Sa'ada and take refuge at overcrowded camps set up by the United Nations.