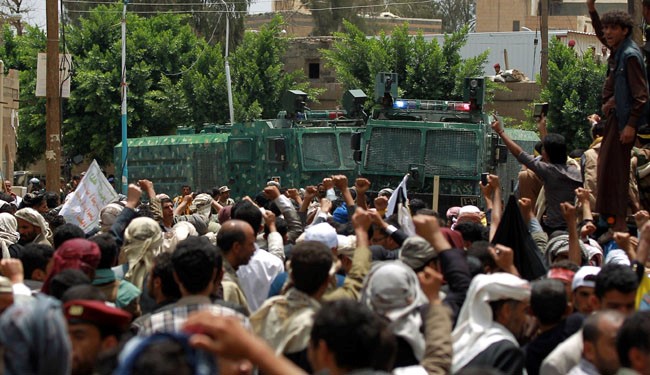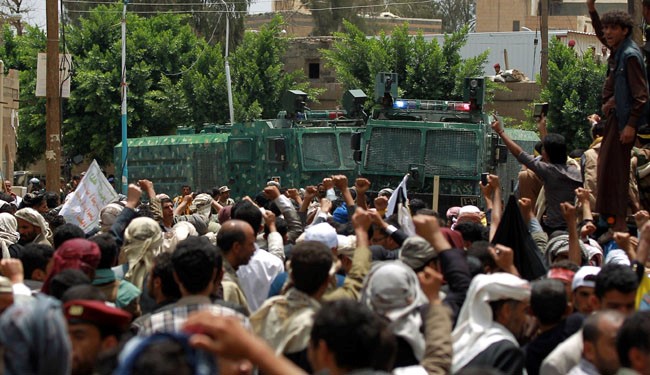 Yemen reached an agreement with opposition, who have been protesting for weeks in Sanaa, to end the country's latest political impasse, a source close to the presidency said Thursday.
"An accord was reached… late on Wednesday" by which "a new prime minister will be named within 48 hours" and fuel prices will be further cut, the source said.
In return, the opposition have agreed to "dismantle their protest camps and pull their armed men" from Sanaa and its surroundings, the source added.
Yemen's revolutionary protesters earlier clashed with the government's security forces near the capital Sana'a.
The clashes, which also included gunfire, broke out in the Sabaha district amid nationwide anti-government protests on Wednesday.
Earlier on Tuesday, Yemeni forces opened fire on the country's revolutionaries and their supporters as they were marching towards the office of Yemeni Prime Minister Mohammed Basindawa in Sana'a, killing at least seven people and injuring over 100 more.
The Yemeni government has offered to reverse a decision to cut fuel subsidies and form a new government in the Arab country, but Houthis, who oppose corruption in the government, insist that it should resign.
Since August 20, Houthi activists have been holding daily rallies in Sana'a with tens of thousands taking part.
Yemen's Shia Houthi movement draws its name from the tribe of its founding leader Hussein Badreddin al-Houthi.
The Houthi movement played a key role in the popular revolution that forced former dictator Ali Abdullah Saleh to step down.