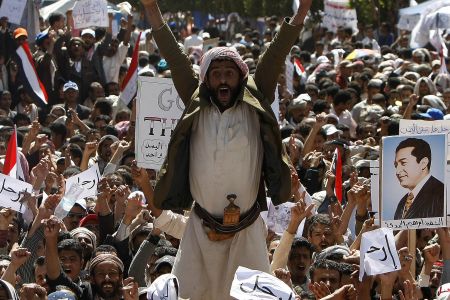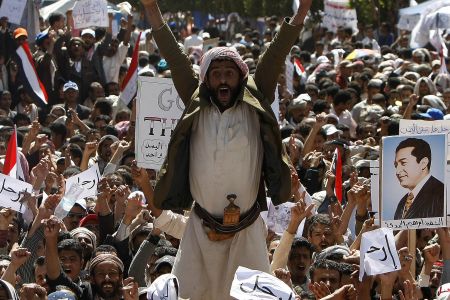 Tens of thousands of Yemenis have held fresh protests across the country demanding an end to President Ali Abdullah Saleh's three-decade rule in the country.
Saleh's opponents poured into the streets on Tuesday to mark "a Day of Rage" across Yemen, Reuters reported.
In the capital, protesters amassed from early hours of the day in the streets leading to a square near the Sana'a University, where students and anti-government demonstrators have been camped for more than a week.
"The people want Ali Abdullah Saleh to leave. The people want to overthrow the regime," chanted the protesters. Many of the protesters were wearing white shrouds reading, "Either we live happily or we die as martyrs."
Opposition sources and rally organizers described the turnout in the Tuesday protests as unprecedented since the beginning of the sit-in protest near Sana'a University.
The mass demonstrations came as Saleh sacked the governors of five provinces, mostly in the south, where anti-regime protests have been underway for the past two weeks.
At least 24 people have been killed in the clashes between government forces and anti-regime protesters, with violence in the southern province of Aden accounting for most of the deaths.
Saleh has resisted mounting calls to step down but has promised not to seek re-election when his current term expires in 2013.
The out-of-favor earlier offered to form a unity government with the opposition and religious leaders, but the opposition rejected the proposal.