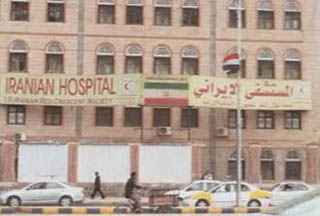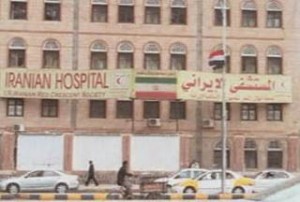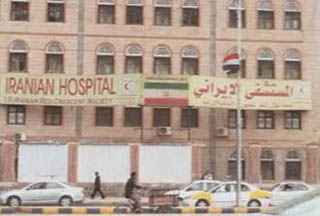 Yemeni government has made a decision to close down an Iranian hospital and a clinic in the capital, Sana'a, citing "lack of transparency" in their accounts as the reason.
"The interior ministry has decided to close the Iranian clinic and hospital because of lack of transparency of their accounts and… Iran's financial support to these two institutions," said a ministry statement on Wednesday.
This is while, Yemeni security forces had practically shut down he hospital on October 13, alleging that the personnel were aiding the Houthi fighters in the north.
The five-storey hospital is staffed by 120 employees, including eight Iranians, and has been operating in the Yemeni capital for four years. The clinic has been offering its services to the Yemeni nation for the past 15 years. Both facilities are run by the Iranian Red Crescent Society.
Meanwhile, demonstrators gathered outside the Iranian Embassy in Sana'a on Wednesday.
The September 26 website, which is linked to Yemen's Defense Ministry, said that the demonstration was organized by the Vatan institute with the support of those who are against foreign aide in Yemen.
The conflict in northern Yemen first began in 2004 between Sana'a and Houthi fighters, but relative peace had returned to region until August 11, when the Yemeni army launched a major offensive, dubbed Operation Scorched Earth, against the province of Sa'ada.
The Houthis accuse the central government of violation of their civil rights, political, economic and religious marginalization as well as of large-scale corruption.
The UN High Commissioner for Refugees (UNHCR) estimates that since 2004 up to 175,000 people have been forced to leave their homes in Sa'ada to take refuge at overcrowded camps set up by the United Nations.