Yemen
Yemen tribes set ultimatum for Hadi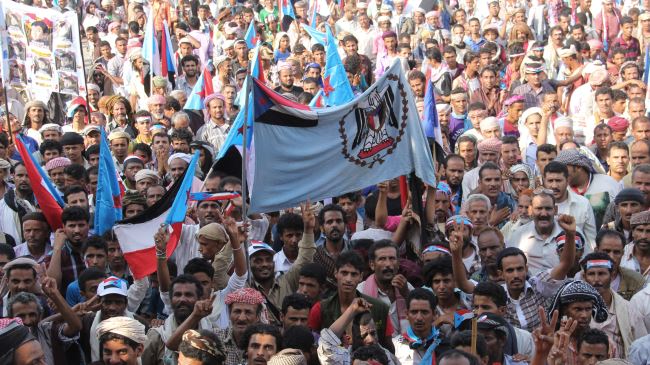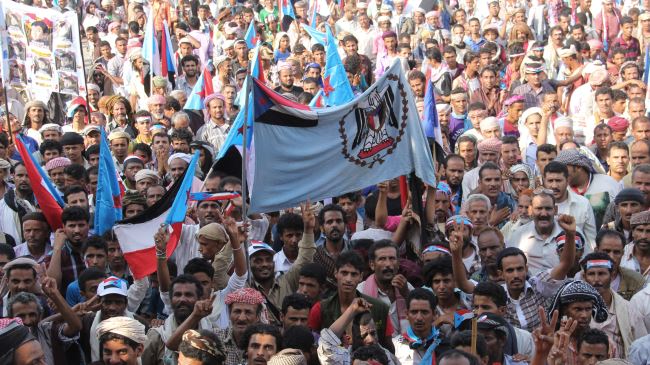 Yemeni tribal leaders have given an ultimatum to the country's president, saying he must form a new government in the next ten days.
Around 30,000 tribal leaders took part in a massive gathering in the Yemeni capital city of Sana'a on Friday, urging President Abd Rabbuh Mansur Hadi to form a new government as soon as possible or face the consequences.
"We are giving President Hadi 10 days to form a government as provided under the peace agreement," said Dheifallah Rassam, a tribal chief from Saada Province, warning that "a national salvation council will be set up" should the president fail to meet the protesters' demands.
The Friday meeting was held at the request of Abdul-Malik al-Houthi, the leader of Yemen's Ansarullah revolutionaries.
The impoverished Arab country is currently grappling with a severe political crisis between the central government and Ansarullah revolutionaries, also known as Houthis.
The Ansarullah activists, who played a major role in the ouster of the country's longtime dictator, Ali Abdullah Saleh, have been staging demonstrations in Sana'a for nearly two months, demanding the government's ouster over corruption and marginalization of the country's Shia community.
In September, Ansarullah revolutionary fighters gained control of Sana'a following a four-day battle with army forces loyal to General Ali Mohsen al-Ahmar, the half-brother of the former dictator.
In the same month, Ansarullah fighters and President Hadi's government inked a UN-backed ceasefire deal which called for the withdrawal of the revolutionaries from the capital once a neutral prime minister was picked. The deal has failed to deliver any practical results so far.