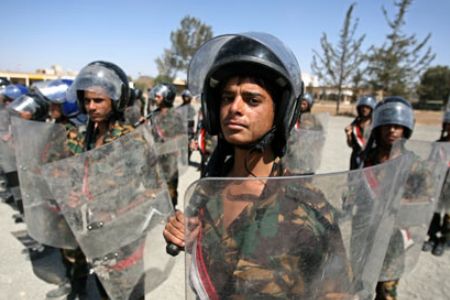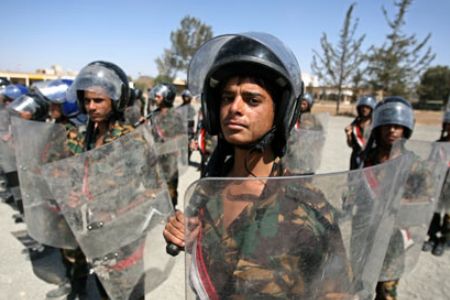 The Yemeni security forces have dispersed hundreds of anti-government protesters, who are dissatisfied with policies of President Ali Abdullah Saleh.
The demonstrators raised banners against the Yemeni president in the capital city of Sana'a on Monday, Xinhua reported.
The protesters urged the Yemeni leader to learn a lesson from the ousted Tunisian president, who escaped the country last week amid a popular revolution.
Tunisia has been in a state of emergency since anti-government protests toppled President Zine El Abidine Ben Ali, who ruled the country for more than two decades.
The army has deployed troops in the streets of the capital to prevent violence. Security has been tight in Tunis to counter any possible protest or looting attempts.
On Sunday, hundreds of Yemeni students took part a similar rally, threatening their leader of the same fate if he fails to achieve real political reforms.
Tension escalated in Yemen after the ruling party's lawmakers approved "unilateral" constitutional amendments on January 1.
The move angered the opposition coalition, which staged protests and pledged to boycott any future elections.