Yemen
Middle East
Saudi Arabia
Yemeni air defense forces repel Saudi air raid against Ma'rib region: Army spokesman
The spokesman for Yemeni Armed Forces, Brigadier General Yahya Saree, says the country's air defense units have managed to thwart a Saudi airstrike against strategic and residential areas in the country's central oil-producing province of Ma'rib.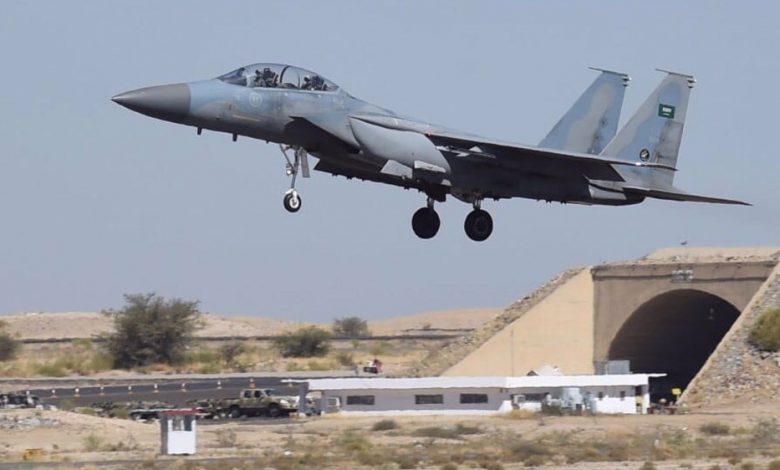 A Saudi F-15 fighter jet sought to bombard areas in the al-Jubah district of the province, located 173 kilometers (107 miles) northeast of the capital Sana'a, on Thursday evening, when the launch of a domestically-built and long-range Fater-1 (Innovator-1) surface-to-air missile forced the jet off the Yemeni airspace, Saree wrote in a post on his Twitter page.
He added that the footage of the operation will be published in the near future.
On Monday, a member of the negotiating team of the Yemeni National Salvation Government denounced the recent upsurge in the Saudi airstrikes against residential neighborhoods across Yemen, vowing that the attacks will not go unanswered.
"The crimes of enemies will not go unpunished, and members of the aggression coalition will pay a hefty price for their acts. The hysteria of the [Saudi-led] alliance and its decision to raise the ante against civilians is a clear proof of its military defeat," Yemen's Arabic-language al-Masirah television network quoted Abdul-Malik al-Hajri as saying.
He added, "Neither do we count on the United Nations and the Security Council, nor the international community. We rely on our armed forces."
Saudi Arabia, backed by the United States and regional allies, launched the war on Yemen in March 2015, with the goal of bringing the government of former Yemeni President Abd Rabbuh Mansour Hadi back to power and crushing the popular Ansarullah resistance movement.
The war has left hundreds of thousands of Yemenis dead, and displaced millions more. It has also destroyed Yemen's infrastructure and spread famine and infectious diseases there.
Despite heavily-armed Saudi Arabia's incessant bombardment of the impoverished country, the Yemeni armed forces and the Popular Committees have grown steadily in strength against the Saudi-led invaders and left Riyadh and its allies bogged down in the country.