Saudi Arabia
Yemen
Yemeni Army, Ansarullah Hit Najran Border Guards Command Center with Missiles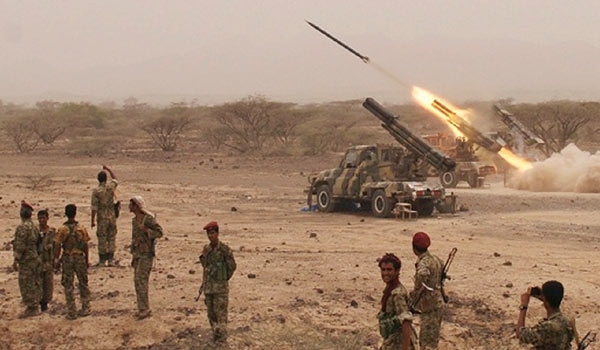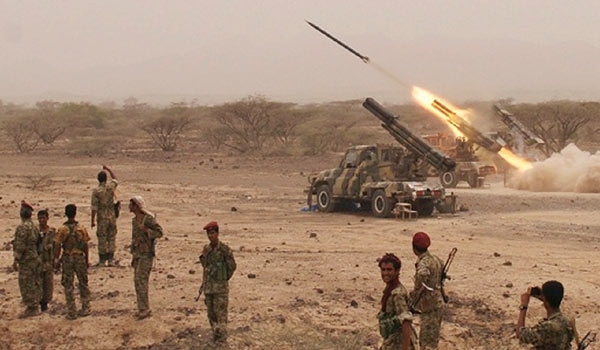 The Yemeni army and popular forces pounded Saudi Arabia's border regions, including the Najran border command center, with missiles and artillery shells in retaliation for the zionist Riyadh government's ongoing aggression against their country's civilians.
"The Yemeni popular forces pounded Saudi Arabia's al-Qaem Military Center with 11 missiles and they also fired 6 missiles at Jalah military center," a local source announced on Friday.
The Najran Border Guards Command Center and its intelligence office as well as Alab military base in Dhahran also came under the attacks of Ansarullah's missile and artillery fires.
The clashes between the Ansarullah fighters and the Saudi-backed al-Qaeda terrorists as well as the pro-Hadi militias continue in the Southern parts of the country as Saudi Arabia has been striking Yemen for 128 days now to restore power to fugitive president Mansour Hadi, a close ally of Riyadh. The Saudi-led aggression has so far killed at least 5,313 Yemenis, including hundreds of women and children.
Hadi stepped down in January and refused to reconsider the decision despite calls by Ansarullah revolutionaries of the Houthi movement.
Despite Riyadh's claims that it is bombing the positions of the Ansarullah fighters, Saudi warplanes are flattening residential areas and civilian infrastructures.
The Ansarullah fighters and army troops have made major advances in their fight against the Saudi-backed al-Qaeda terrorists and forces loyal to fugitive former President Mansour Hadi across Yemen in recent weeks.