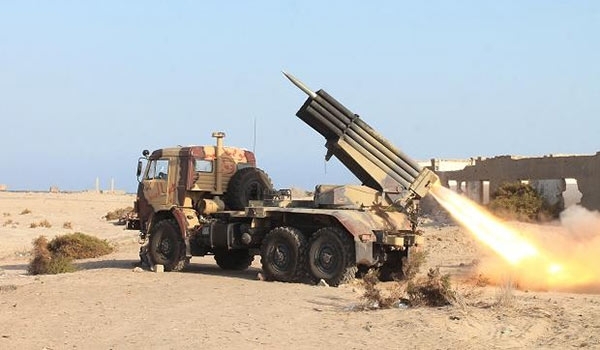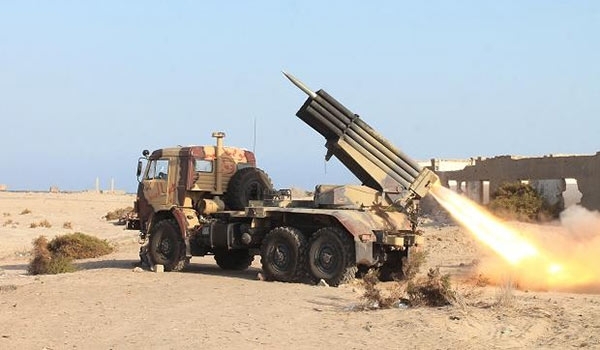 The Yemeni army and Ansarullah revolutionaries targeted the Saudi military base of Ain al-Harra near Jizan with rockets in retaliation for the Saudi air strikes on their country, military sources said.
The sources said that the Yemeni army troops and Ansarullah fighters' rocket attacks on the Ain al-Harra was massive, but did not comment on the possible death toll.
On Tuesday, The Yemeni army, backed by popular committee forces, launched 40 rockets at a military base in Saudi Arabia's Dhahran Asir region.
The Yemeni troops launched as many as 40 missiles and artillery shells against al-Amish military camp in Saudi Arabia's Dhahran Asir and left scores of Saudi troops dead and injured.
There has been no immediate report on the number of casualties or the extent of the damage caused in the retaliatory attack.
Saudi Arabia has been striking Yemen for 86 days now to restore power to fugitive president Mansour Hadi, a close ally of Riyadh.
Hadi stepped down in January and refused to reconsider the decision despite calls by Ansarullah revolutionaries of the Houthi movement.
Despite Riyadh's claims that it is bombing the positions of the Ansarullah fighters, Saudi warplanes are flattening residential areas and civilian infrastructures.
The Monarchy's attacks have so far claimed the lives of at least 4,657 civilians, mostly women and children.