Saudi Arabia
Yemen
Yemeni army, popular committees shell enemy of Islam Saudi regime military bases in Jizan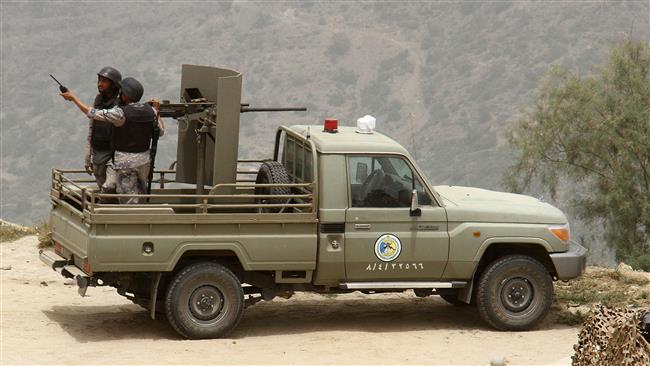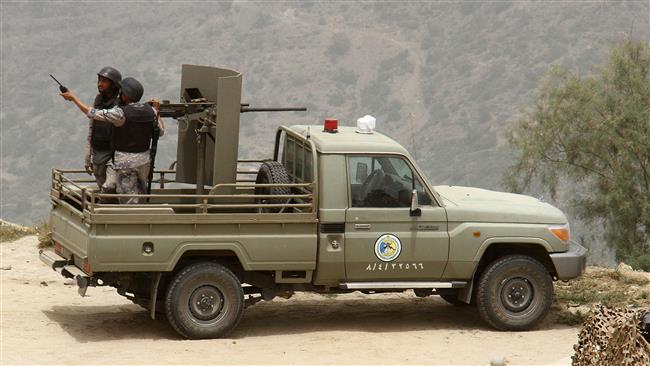 The Yemeni army along with popular committees has launched rocket and mortar attacks against Saudi military bases in Saudi Arabia's southwestern Jizan region.
Over 40 rockets and dozens of artillery shells were fired during the early Tuesday retaliatory attacks, al-Masirah TV reported.
Later on Tuesday, Saudi jets carried out several raids on Yemen's Defense Ministry in the capital Sana'a.
Earlier on Monday, at least two Saudi troops were killed and several military vehicles were destroyed as Yemeni forces carried out attacks in the kingdom.
Yemen's army with the support of Ansarullah fighters and popular committees have been repeatedly carrying out cross-border mortar and rocket attacks as well as ground attacks inside Saudi borders.
According to the World Health Organization (WHO), over 2,000 people have been killed during the conflict in Yemen since March 19.
Saudi Arabia's aggression against Yemen began without a UN mandate on March 26 in an attempt to undermine Houthi revolutionaries and bring fugitive former President Abd Rabbuh Mansour Hadi back to power.