Yemen
Yemeni counteroffensives thwarting Saudi advances in Yemen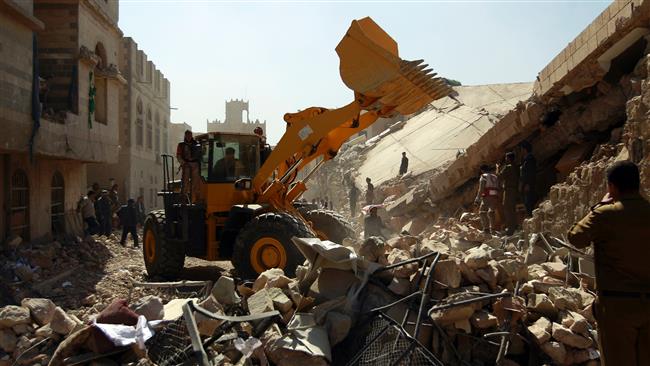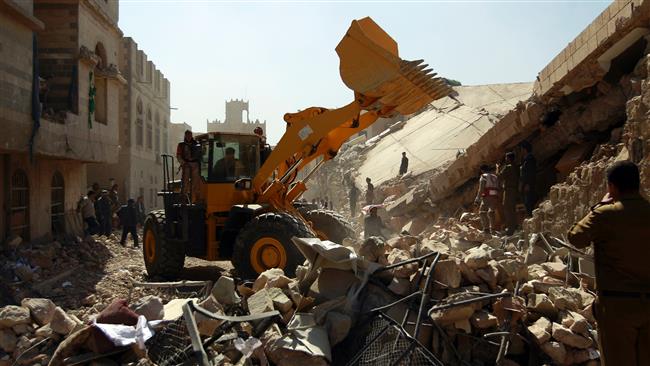 Counteroffensives by the Yemeni army and allied forces hitting targets within Saudi Arabia have thwarted military attempts by the kingdom to advance inside Yemen, the Yemeni army says.
"Great victories are being achieved by the heroes of the army and Popular Committees within the Saudi territory," Yemen's army spokesman Brigadier General Sharaf Luqman told Yemen news agency (SABA) on Monday.
He said photos from the scene of clashes showed Saudi forces had suffered high losses.
"Yemeni forces will not give up on their duty to confront the aggressors and restore security and stability" to their country, Luqman said.
"Crimes committed by Saudi Arabia against the Yemeni people and the continued and systematic destruction of Yemen's infrastructure reflect the inability of the aggressors to make any gains on the ground," he added.
On Monday, a military source said the Yemeni army and Houthi fighters had thwarted an attempt by Saudi mercenaries to advance on the al-Omari camp in Ta'izz Province and killed or and injured an unspecified number of them.
They also gained control of the strategic mountain of al-Kola in the Yemeni province of Ma'rib after fierce clashes with mercenaries and Saudi-backed militants, leaving a number of them dead and injured. Yemeni forces also captured five mercenaries, including an Ethiopian national, during the clashes.
Several key hills in Ma'rib were also taken by the Yemeni forces.
Yemeni troops further launched artillery and rocket attacks on military targets in the Saudi regions of Najran, Jizan and Asir. A Saudi weapons warehouse and tanks were destroyed in the attacks.
Meanwhile, Saudi airstrikes hit several places, including a school, in the province of Ta'izz. Saudi warplanes also bombed the Sana'a International Airport as well as a stadium in the Yemeni capital.
More than 7,500 people have been killed and over 14,000 others injured since Saudi strikes began in Yemen. The Saudi war has also taken a heavy toll on the impoverished country's facilities and infrastructure.