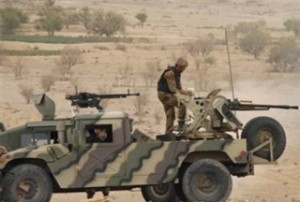 The leader of Houthi fighters say they have captured hundreds of Yemeni soldiers and are prepared for a long war should the government fail to announce a ceasefire.
In an interview with the Qatari Al-Arab newspaper, leader of Yemen's Zaidi Shia resistance fighters Abdul Malik al-Houthi said on Wednesday that the six-week long offensive has proved that Shia fighters are able to resist the army's fierce attacks.
"We have made remarkable achievements during the conflict, including capturing hundreds of government troops among them a number of high-ranking officials and seizing large amounts of weapons and ammunition", Abdul Malik said.
The resistance leader also blamed the army for causing heavy civilian causalities and damage by launching air strikes in civilian areas in Saada and Amran provinces.
The group had earlier said that government troops have invaded residential homes and farms near Saada, turning them into military bases adding that the region's residents are running for their lives.
The resistance movement also announced that they have deterred a military attack in Amran and forced government troops to retreat.
While Sanaa says the group is trying to overthrow the government and implement a Shia religious law. The Houthis, who have been fighting government since 2004, say they are "defending their community against discrimination" and government aggression.
The offensive has left scores of civilians dead and over 50,000 others displaced. UN aid agencies have repeatedly warned about the deteriorating humanitarian situation in the area.