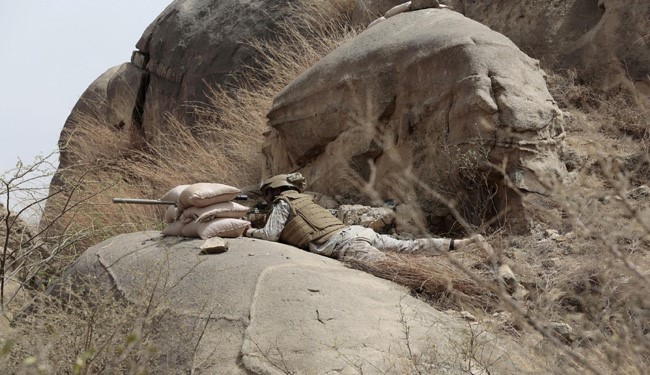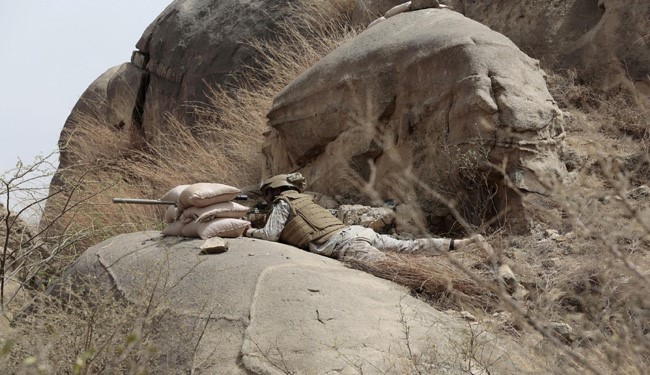 The Yemeni army backed by popular forces raided Saudi Arabia's military bases and military positions in the Southern part of the kingdom and destroyed their military equipment and hardware, FNA reported.
Informed military sources in the Northern parts of Yemen confirmed on Tuesday that the Yemeni Army alongside the popular forces raided Saudi Arabia's military bases and positions near the borders with Yemen, and destroyed 11 Saudi tanks and armored vehicles.
The Saudi bases were attacked in Najran, Asir and Jizan provinces over the past 24 hours.
The Yemeni forces annihilated five Abrams tanks and 6 Bradley armored vehicles during the raids on Saudi positions in the Southern part of the Kingdom.
In a relevant development on Monday, the Yemeni army missiles razed down a military base in Jizan province, a senior Ansarallah commander said, promising more imminent victories against the Saudi forces in coming days.
"The army and popular forces' missile units targeted al-Mosfaq military site in Jizan by several missiles," Abdullah Hoshami told FNA.
"The Saudi military base blew up in the Yemeni forces' attacks and burned in flames," he added.
Hoshami also confirmed reports of missile attacks against al-Anad military base in Lahij province which killed tens of Saudi-led mercenaries.
His remarks came after Yemeni Army Spokesman Sharaf Luqman said on Sunday that the army and popular forces inflicted heavy losses on the Saudi-led coalition forces in Southwestern Yemen.
"The Saudi forces sustained a great human loss in Yemen's Tochka missile attacks on Al-Anad military base in Lahij province today," he added.
He reiterated that hundreds of Saudi-led forces, including over 200 Sudanese Blackwater mercenaries, have been killed in the Saudi missile attack.
The Yemeni forces' attacks on the Saudi forces' positions in Lahij killed tens of Blackwater mercenaries, including their US commander, and destroyed several Apache and Typhoon helicopters.
The Tochka missiles hit a gathering of the Saudi forces at al-Anad military base, killing 200 Sudanese Blackwater mercenaries and their new commander US Colonel Nicolas Petras.
The Blackwater forces' military operations room and the houses of the Blackwater forces were also destroyed in Yemen's attack.