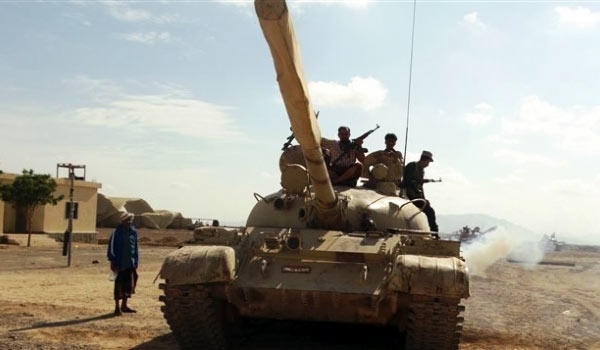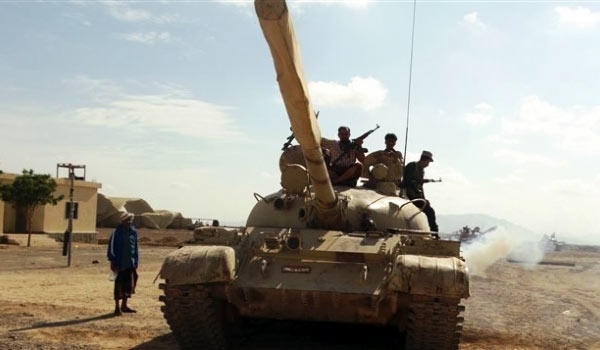 Yemen's Ansarullah revolutionaries and allied forces of the army took control of four military bases in Saudi Arabia's Province of Dhahran al-Janub, killing several Saudi soldiers in retaliation for Riyadh's ongoing airstrikes against their nation.
On Saturday, the Yemeni forces gained control of the strategically important bases in the Saudi province, the Southwestern region of Asir.
The Yemeni forces set fire to lookout towers and three munitions depots at the Saudi bases. The Ansarullah fighters also destroyed at least 19 military vehicles of Saudi forces in the region.
Several Saudi soldiers are reported to have been killed in the latest operation by the Yemeni forces.
Meanwhile, Ansarullah fighters targeted military installations in the regions of al-Hejlah and Jabal al-Doud in Jizan Province of Southern Saudi Arabia, inflicting heavy losses on Saudi forces.
Saudi Arabia has been striking Yemen for 172 days now to restore power to fugitive president Mansour Hadi, a close ally of Riyadh. The Saudi-led aggression has so far killed at least 5,847 Yemenis, including hundreds of women and children.
Hadi stepped down in January and refused to reconsider the decision despite calls by Ansarullah revolutionaries of the Houthi movement.
Despite Riyadh's claims that it is bombing the positions of the Ansarullah fighters, Saudi warplanes are flattening residential areas and civilian infrastructures.