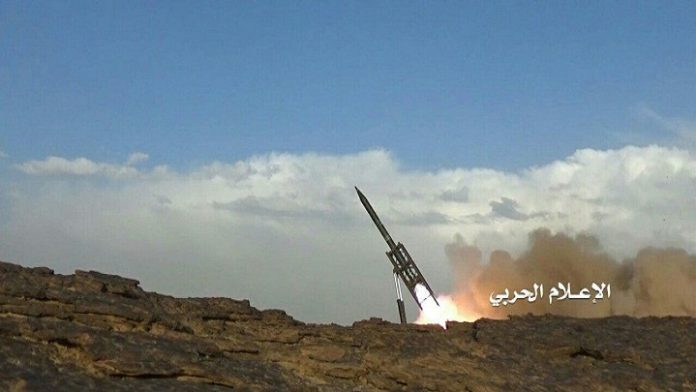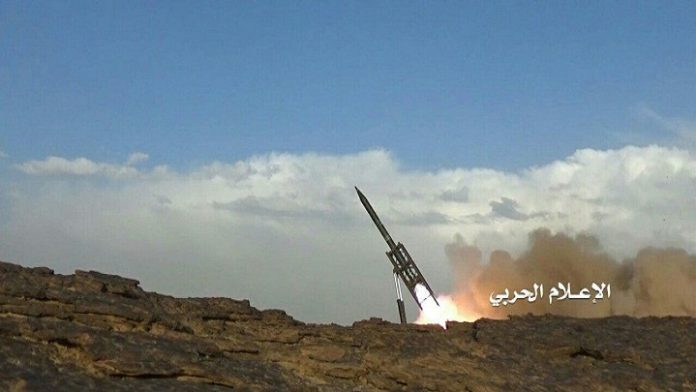 Rocketry Force in the Yemeni army hit a Saudi military camp in Najran with a ballistic missile at dawn on Friday.
Yemen's Al-Massirah TV channel quoted a military source as saying that the Rocketry Force fired a 'Bader-1' solid fuel ballistic missile on a Saudi camp east of Beer Askar area in Najran.
The missile accurately hit its target, according to the source.
Earlier this week the Yemeni forces launched this kind of missiles at Jizan airport.
Yemen has been since March 25, 2015 under aggression by the Saudi-led coalition, which also includes UAE, Bahrain, Egypt, Morocco, Jordan, Sudan and Kuwait, in a bid to restore power to fugitive former president Abdrabbuh Mansour Hadi.
Tens of thousands of Yemenis have been injured and martyred in Saudi-led strikes, with the vast majority of them are civilians.
However, the allied forces of the Yemeni Army and popular committees established by Ansarullah revolutionaries have been heroically confronting the aggression with all means, inflicting huge losses upon Saudi-led forces.
Source: Al-Massirah