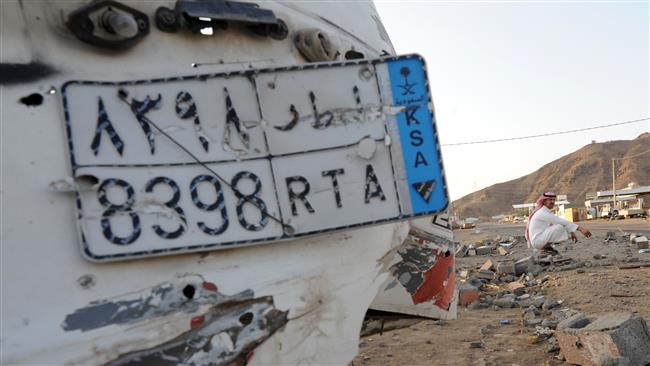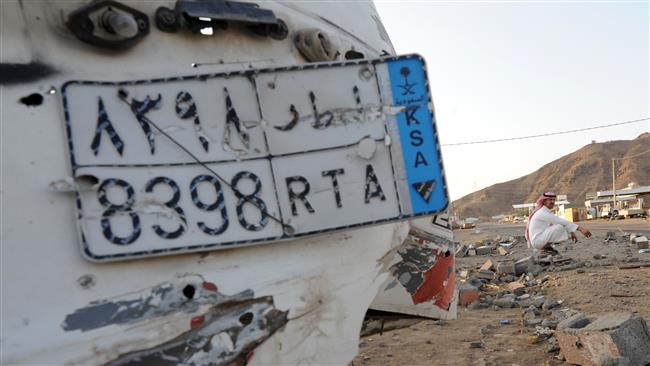 Yemeni forces have targeted a convoy of Saudi military forces and Saudi mercenaries in Saudi Arabia's southwest with a rocket.
The retaliatory rocket attack was carried out against the convoy by Yemen's army and fighters of the Ansarullah movement in the al-Khazra' district of Saudi Arabia's Najran region on Friday, Yemen's al-Masirah television said.
The report said the attack killed and injured a large number of the Saudis forces and mercenaries.
About 10,000 Yemenis have been killed since the regime in Riyadh launched its deadly campaign against Yemen in March 2015. The military aggression was meant to reinstall Abd Rabbuh Mansur Hadi, a staunch ally of Riyadh who has resigned as Yemen's president.
A 72-hour ceasefire went into effect in Yemen shortly before Wednesday midnight to allow aid to reach the families trapped in towns and villages cut off by months of Saudi bombing.
The Saudi military has repeatedly violated the ceasefire, however.
On Saturday, Saudi jets hit the al-Maton district in the northwestern Yemeni province of Jawf, killing one Yemeni civilian.