Yemen
Yemeni forces kill 6 Saudi soldiers in retaliatory attacks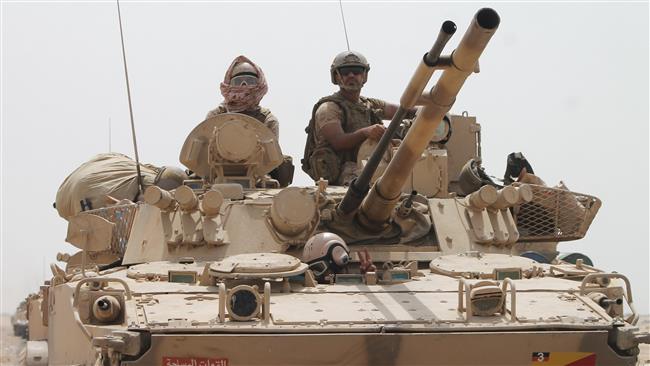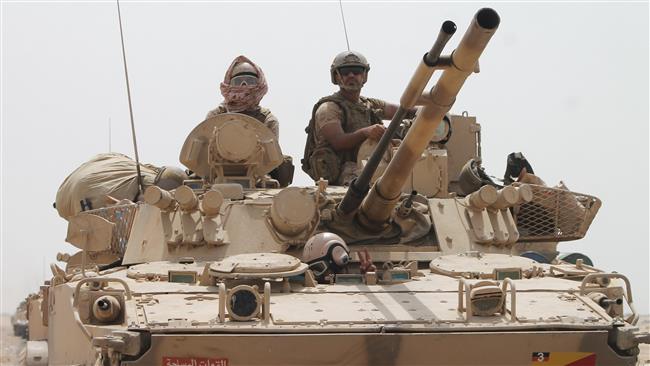 Yemeni army forces, backed by fighters from allied Popular Committees, have killed six Saudi soldiers in retaliation for the Arab kingdom's deadly aggression against their country.
Yemen's Arabic-language al-Masirah news website reported that Yemeni snipers on Sunday slew five Saudi soldiers in Yemen's Midi region, located in the northwestern province of Hajjah, near the border with the kingdom's southwestern Jizan province.
Earlier in the day, another Saudi soldier was killed in monarchy's southern province of Najran, where Yemeni forces launched a missile attack on a military base and destroyed a Saudi armored vehicle.
Saudi war machine breathes fire
Saudi warplanes on Sunday ceaselessly pounded different parts of the war-ravaged country in the Arabian Peninsula. They bombarded a school in the Ba'adan district in the western province of Ibb and inflicted heavy damage to its structure.  
They also conducted airstrikes on the Jind district of the southwestern Ta'izz province, where a civilian died and another one was wounded. Aerial aggression also claimed the life of a civilian and injured another one in the Hidan district of the northern Sa'ada province.
Saudi fighter jets also carried out at least 10 airstrikes on al-Taheel area in the Sirwah district of the central province of Ma'rib and demolished at least eight houses. They also destroyed al-Taheel mosque, a water project and a farm.
US-made cluster bombs against Yemen
Meanwhile, Human Rights Watch released a detailed report, saying internationally-banned cluster munitions supplied by the United States have numerously been used in the relentless war.
"Saudi Arabia and its coalition partners, as well as their US supplier, are blatantly disregarding the global standard that says cluster munitions should never be used under any circumstances. The Saudi-led coalition should immediately stop using them," said Steve Goose, the arms director at Human Rights Watch and chair of the international Cluster Munition Coalition.
Earlier in January, the United Nations human rights office reported that Saudi forces had used cluster bombs in Hajjah, adding that a UN team found remnants of 29 cluster submunitions in the village of al-Odair. Local sources in Hajjah also confirmed the repeated use of the bombs in attacks against villages, saying the airstrikes had caused significant loss of life among the civilians.
Since March 26, 2015, Yemen has been under military attacks by Saudi Arabia with the declared aim of undermining the Houthi Ansarullah movement and restoring power to the fugitive former Yemeni president, Abd Rabbuh Mansur Hadi, a Riyadh ally.
Nearly 8,300 people, among them over 2,230 children, have been killed and over 16,000 others injured since the onset of the air raids, which have taken a heavy toll on the impoverished country's infrastructure.