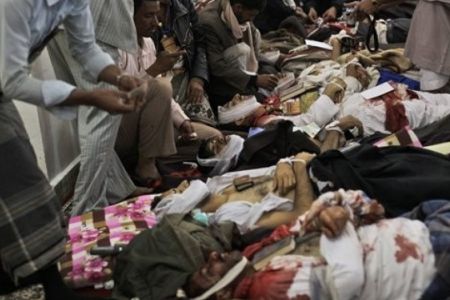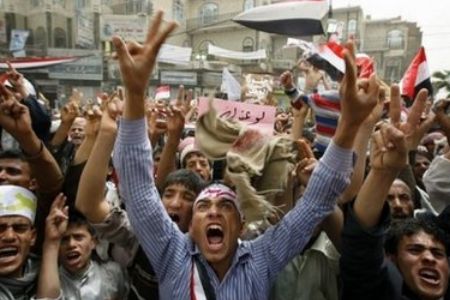 Yemeni armed security forces and plainclothes officers have opened fire on anti-government protesters in the southern city of Taiz.
According to witnesses, several people have been injured but medical sources have not announced the exact number of the casualties yet.
Hundreds of security forces and government loyalists, wielding daggers and bats, attacked tens of thousands of protesters on Tuesday, Reuters reported.
After the anti-government protesters responded by pelting stones, security forces opened fire on the crowd.
On Monday, Yemeni soldiers targeted demonstrators in the city of Taiz with live bullets and killed 17 people.
The protesters demand the ouster of decades-long Yemeni ruler Ali Abdullah Saleh.
Since late January, Yemen has been witnessing daily anti-government rallies — inspired by the protests in Tunisia and Egypt — which demand economic and political reforms.
Some 40% of the population live on $2 a day or less in the country, and a third face food shortages.
Hundreds of thousands of people have turned out for regular demonstrations in major cities including Sana'a, Aden and Taiz, where protests have been met by riot police or supporters of President Saleh armed with knives and batons.
Saleh has said he will not seek another term in office in 2013 but has vowed to defend his regime "with every drop of blood".
The death toll in the country has surpassed 300 since anti-government protests began in late January.