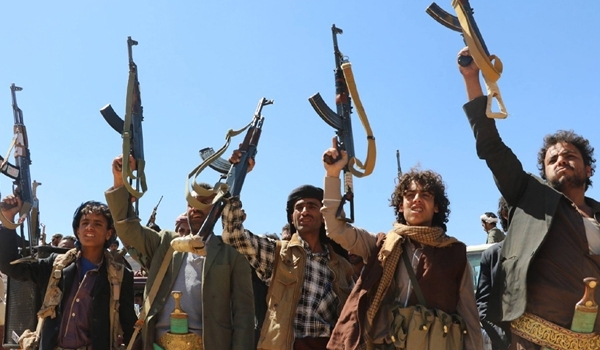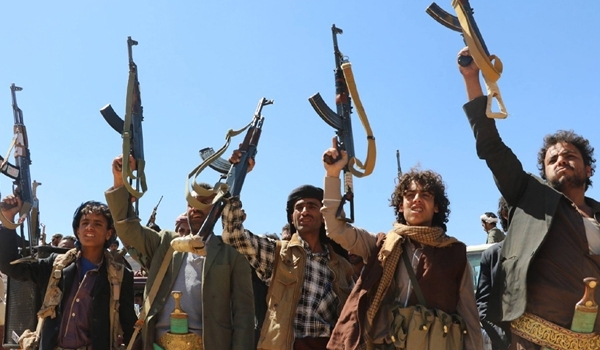 The Yemeni army and popular forces repelled massive ground attacks by the Saudi-led coalition troops, backed by aerial and naval support, on two key regions of Ta'iz province.
"The Saudi-led coalition soldiers staged large-scale attacks on Zobab and Kahboub regions in Western Ta'iz, but despite having the aerial and naval backup of the coalition they were pushed back by the Yemeni forces," the Arabic-language al-Ahd news website quoted an unnamed Yemeni military source as saying.
The source noted that the Yemeni army and popular forces destroyed 15 military vehicles of the Arab coalition and destroyed the coalition's military positions in the surrounding areas of Kahboub and Zobab regions.
In a relevant development on Thursday, Yemeni Army's missile units targeted Saudi-led coalition forces in Ta'iz province, killing or wounding at least 150 of them.
Local sources said that the Yemeni Army carried out the attack on a gathering of the Saudi-led forces in Sha'ab al-Jin near Bab al-Mandeb region, inflicting over 150 casualties on them.
They further added that the attack also ended in at least ten military vehicles of the Saudi-led coalition forces being destroyed.
The local sources also noted that among the casualties were militants who were recently transferred to the port city of Aden, located 170km to Bab al-Mandeb, on a Turkish plane.
The contingent of Saudi-led forces arrived in the strategic region just two days ago, apparently for a major military assault on the Yemeni forces.
On Saturday, the Yemeni security sources disclosed that the Turkish plane has transferred Al-Qaeda terrorists from Syria's Northern city of Aleppo to Aden and evacuated wounded pro-Saudi militias to medical treatment centers outside the country when returning to Turkey.
"The Turkish airplane landed at Aden International Airport to transfer the pro-Saudi mercenaries wounded in the Yemeni forces' offensives in Ta'iz province for treatment in Turkish hospitals," the Arabic-language al-Ahd news website quoted informed sources as saying.
The sources noted that some 150 al-Qaeda terrorists stepped out of the plane as soon as it landed, adding that they had been relocated from Syria's Aleppo to Aden.