General
Yemeni henchmen injure 20 in Yemen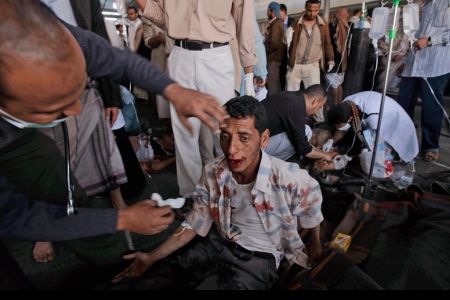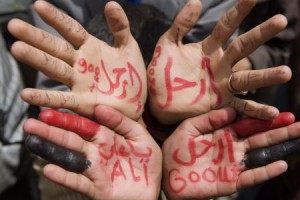 Yemeni regime mercenaries have reportedly fired live rounds and tear gas canisters on thousands of anti-government protesters across the country, inflicting injuries on at least 20 of the demonstrators.
On Thursday, masked assailants wounded five people among a crowd staging a sit-in protest in the capital Sana'a, AFP reported.
Thugs backed by President Ali Abdullah Saleh's ruling General People's Congress, assaulted the protesting public in the city of Taez, south of the capital, wounding at least 15 people.
At least 200 people have also reportedly experienced breathing difficulties from inhaling tear gas.
The anti-regime uprising aimed at the ouster of President Ali Abdullah Saleh's despotic rule has been bubbling up since January.
Scores of people have been killed and many more injured since the beginning of the protests during government-ordered crackdowns.
On Wednesday, government forces killed eight opposition protesters, including five schoolgirls in Taez and the city of Hodeida in the west. Over 150 others were injured in the armed attacks.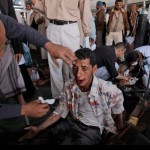 Saleh has already been in office for 32 years with several opposition members arguing that his long-promised reforms have never materialized.
Despite massive nationwide rallies, the head of state has said he would stay in power until the end of his term in 2013.
Some 40 percent of Yemen's population lives on two dollars per day wage or less and a third of its population struggles with chronic hunger.