Yemen
Middle East
Saudi Arabia
Yemeni Kids Killed in Brutal Saudi Airstrikes on Hajjah Province's Residential Neighborhood
Warplanes of the Saudi-led coalition bombed a residential neighborhood in northwestern Yemeni province of Hajjah, killing at least three people, including two children, and injuring two others.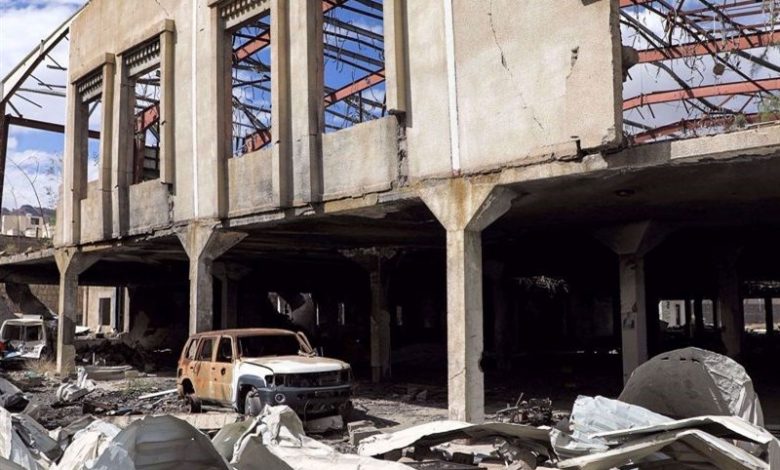 Citing a security source, Yemeni media reported that the deadly air raid on Sunday set fire to a house in Hajjah's Harad area.
A woman in her 60s and two children, as well as injuring two others were killed in the attack, according to the source.
He also chastised the Saudi-led coalition for "targeting civilians and committing war crimes that are a disgrace to mankind."
On Saturday, Saudi fighter jets bombed more than 50 times several Yemeni provinces, including Ma'rib, Hudaydah and Sa'ada.
Saudi Arabia, backed by the United States and regional allies, launched the war on Yemen in March 2015, with the goal of bringing the government of fugitive former Yemeni President Abd Rabbuh Mansour Hadi back to power and crushing the popular Ansarullah resistance movement.
The war has left hundreds of thousands of Yemenis dead, and displaced millions more. It has also destroyed Yemen's infrastructure and spread famine and infectious diseases there.
Despite heavily-armed Saudi Arabia's incessant bombardment of the impoverished state, the Yemeni armed forces and the Popular Committees have grown steadily in strength against the Saudi-led invaders and left Riyadh and its allies bogged down in the country.