Yemen
Yemeni Minister Reveals UAE Links with Al-Qaeda, ISIL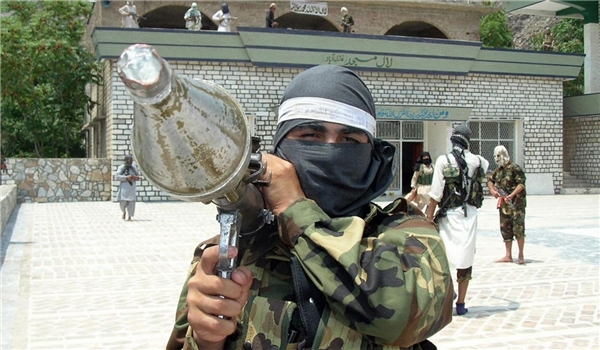 Yemeni Transportation Minister in the fugitive president Mansour Hadi's cabinet Salih al-Jabwani accused the UAE of close ties and cooperation with the al-Qaeda and ISIL terrorists.
"We have evidence to prove that the UAE has relations with al-Qaeda and ISIL terrorist groups in Yemen," al-Jabwani wrote in his twitter page on Wednesday.
He added that the UAE uses these terrorists to attack the Yemeni army forces and equipment on Shabwah-Abyan road in Southern Yemen.
Al-Jabwani underlined the need for the residents of Shabwah and Abyan provinces to take stance against the UAE and its affiliated terrorists.
The UAE and Saudi Arabia have been supporting the Takfiri terrorist groups in Southern Yemen against the Yemeni popular forces for a long time.
The Yemeni intelligence sources disclosed in 2016 that the country's security forces had gained access to a series of documents and correspondence which prove the UAE's role in supporting Al-Qaeda and other radical terrorists groups in Southern Yemen.
"The documents and letters gained by the Yemeni security forces clearly show that the United Arab Emirates has supported Al-Qaeda and other terrorist groups in Yemen, specially in the Southern part of the country," the Arabic-language Emirate al-Youm quoted unnamed Yemeni intelligence officials as saying.
The sources reiterated that the UAE spies had given a lot of cash and weapons to the commanders of the Al-Qaeda and the ISIL in Yemen to conduct their terrorist acts in the Southern Yemeni provinces.
"These documents and intelligence unveil the relations between a UAE intelligence officer with senior commanders of Al-Qaeda and the ISIL in Yemen," they added.