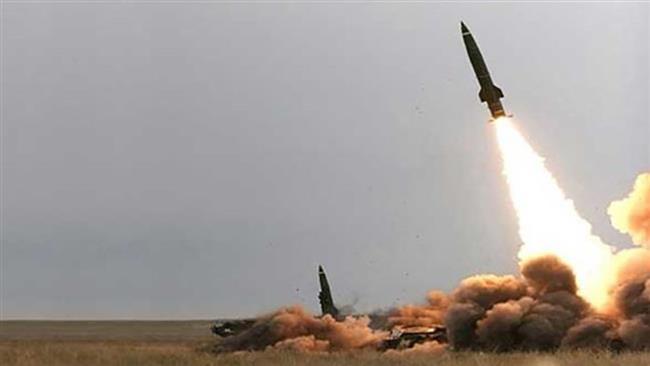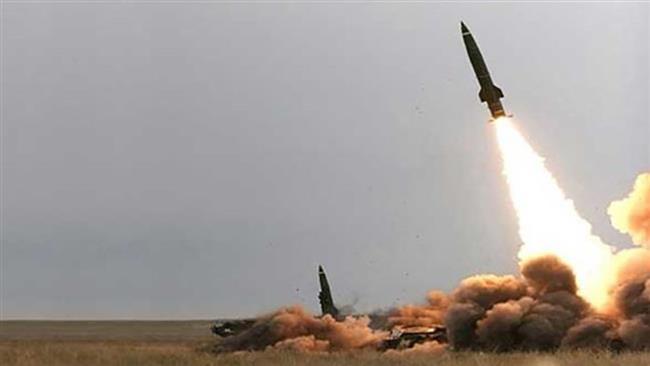 Yemeni forces have launched a new missile into Saudi Arabia, successfully targeting an airbase in the southwestern city of Ta'if.
The "Borkan (Volcano) 1" missile fired by Yemeni army soldiers landed in King Fahad Air Base and set parts of it on fire, the Arabic-language al-Masirah television network reported on Thursday night.
The report came after Saudi sources claimed that the country's military forces had successfully intercepted an incoming ballistic missile from Yemen.
Ta'if is located more than 700 kilometers (434 miles) southeast of the capital Riyadh. No further details were available at the time of this writing.
The solid propellant and Scud-type Borkan-1 missile reportedly has a range of more than 800 kilometers (497 miles).
Earlier on Thursday, Yemeni army soldiers, backed by fighters from allied Popular Committees, fired a Qaher 1 missile at positions held by Saudi mercenaries in Mawza district of Ta'izz, in the southwestern parts of the country.
The Yemeni forces have recently stepped up their retaliatory assaults against the Riyadh regime's deadly war on the impoverished country, which was launched in March 2015.
For more than two years, Saudis have been desperately seeking to eliminate the Houthi Ansarullah movement and reinstall Riyadh-backed Abd Rabbuh Mansur Hadi.
The Houthi movement, with support from army and popular forces, has been defending the conflict-ridden country against the protracted Saudi war. It has also been running state affairs since 2014, when Hadi resigned and fled to Riyadh at a time the country was grappling with threats from al-Qaeda terrorists.
The Saudi aggression has failed to achieve its goals and killed more than 12,000 Yemenis, most of them civilians.
In response to the brutal aggression, Yemen has developed a robust collection of ballistic missiles capable of hitting targets deep inside Saudi Arabia.
On Wednesday, CNN cited two unknown US officials in as saying that a Yemeni missile had traveled around 930 kilometers before landing near the western coast of Saudi Arabia.
In late June, Yemeni forces conducted another missile attack, this time hitting a military base in Saudi Arabia's southern Najran region, killing six soldiers.