Saudi Arabia
Yemen
Yemeni missile strike kills dozens of Saudi-led soldiers, mercenaries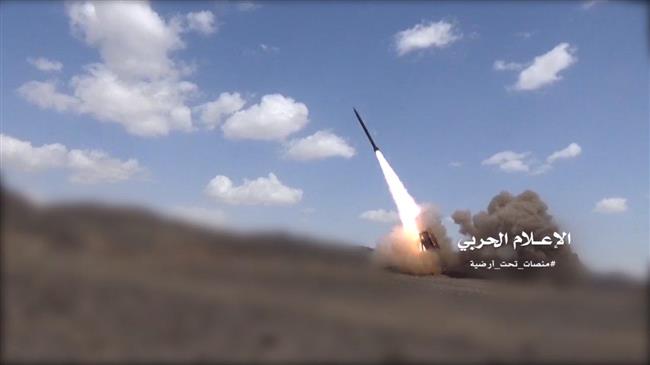 Dozens of Saudi-led soldiers and Saudi-sponsored militiamen loyal to Yemen's former president, Abd Rabbuh Mansur Hadi, have been killed when Yemeni army forces and their allies fired a domestically-manufactured ballistic missile at their camp in the southern Yemeni provinces of Abyan.
The spokesman for Yemeni Armed Forces, Brigadier General Yahya Saree, said on Wednesday afternoon that Yemeni missile defense units launched a Qassim missile at al-Shajeri camp as Saudi coalition forces and their mercenaries were preparing to sneak towards areas in the province.
He added that the missile hit the designated target with great precision, leaving dozens of coalition members and Saudi-paid militiamen killed and injured.
Saree highlighted that Yemeni Armed Forces have the upper hand to target all forces of the Saudi-led aggression and their mercenaries wherever they are.
Later in the day, Saudi-led fighter jets launched at least nine airstrikes against the Hazm district in Yemen's northern province of al-Jawf. There were, however, no immediate reports about possible casualties and the extent of damage caused.