Saudi Arabia
Yemen
Yemeni Missiles Hit Qatari Forces' Gathering Center in Najran Province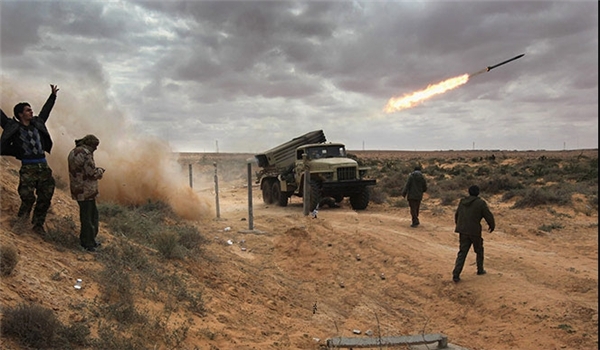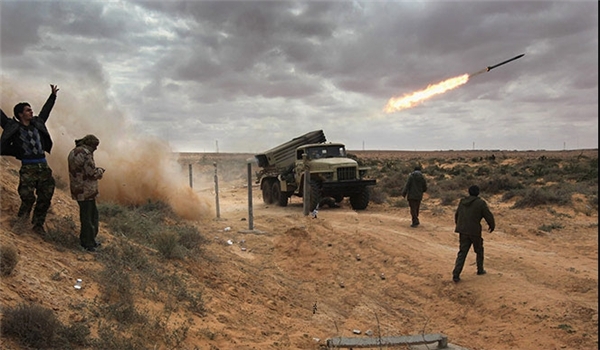 The Yemeni army pounded a gathering center of the Saudi-led Qatari forces in the kingdom's Najran province with several Katyusha missiles.
The Qatari forces had gathered in the Western side of the Makhrouq military site when they came under Yemen's Katyusha missiles attack.
Several Qatari forces were killed in Yemen's missile attacks, but there were no reports about the exact number of their casualties.
Meantime, Ansarullah Senior Commander Hossein al-Houthi announced that the Yemeni forces have laid siege on the pro-Saud forces' military positions in Ta'iz province and the Saudi fighter jets have failed to break the siege.
On Saturday, the Yemeni army and popular forces continued their advances in the Southern parts of Saudi Arabia, and managed to seize back strategic heights in Assir province after killing over half a dozen of the kingdom's military men, including officers.
The Yemeni forces took full control of al-Sheibani heights in Assir province.
At least 9 Saudi officers were killed in fierce clashes with the Yemeni army and popular forces.
On Friday, several military vehicles of the Saudi forces were also destroyed in the Yemeni attacks.
Yemeni forces fired ballistic missiles at the facilities belonging to the Saudi state oil giant Aramco in the kingdom's Southwest, in a retaliatory attack launched after Saudi fighter jets targeted civilians.
The retaliatory attack took place on Friday, hitting targets in Saudi Arabia's Jizan region and causing considerable damage to the Aramco facilities there.
The Saudi military has been pounding Yemen since March last year to undermine Yemen's Ansarullah movement and to restore power to former fugitive President Mansour Hadi.
Nearly 10,000 people, most of them civilians, have been killed in Riyadh's military aggression which lacks any international mandate.