Middle East
Yemen
Yemeni Missiles Rain Down on Saudi Forces in Jizan, Asir Provinces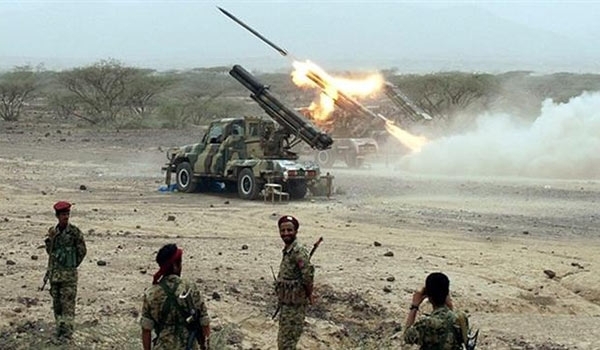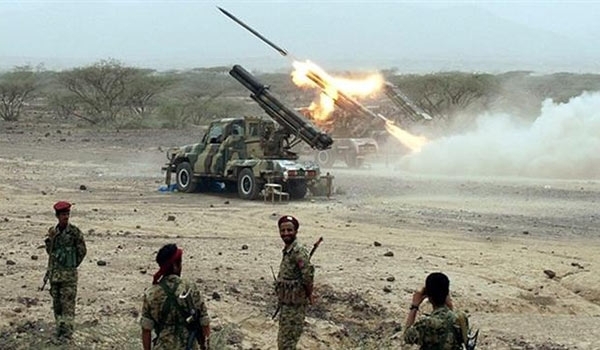 The Yemeni army and popular forces rained down a barrage of missiles at the Saudi forces' military tower in Al-Dokhan region in Jizan province in Southern Saudi Arabia on Wednesday.
Al-Dokhan tower was reportedly destroyed in the Yemeni missile attacks in Jizan as eyewitnesses said that they had seen smoke rising from it.
The Yemeni army and popular forces regained control of Al-Khurma region in Asir province after they destroyed two arms depots and other military hardware of the Yemeni forces in the region.
Meantime, the Yemeni army's artillery units pounded Malhama military base in Jizan province. The Saudi troops started fleeing their base as soon as they came under the missile attack.
In a relevant development on Tuesday, the Yemeni army and popular forces raided Saudi Arabia's military bases and military positions in the Southern part of the kingdom and destroyed their military equipment and hardware.
Informed military sources in the Northern parts of Yemen confirmed yesterday that the Yemeni Army alongside the popular forces raided Saudi Arabia's military bases and positions near the borders with Yemen, and destroyed 11 Saudi tanks and armored vehicles.
The Saudi bases were attacked in Najran, Asir and Jizan provinces.
The Yemeni forces annihilated five Abrams tanks and 6 Bradley armored vehicles during the raids on Saudi positions in the Southern part of the Kingdom.
Saudi Arabia has been striking Yemen for 313 days now to restore power to fugitive president Mansour Hadi, a close ally of Riyadh. The Saudi-led aggression has so far killed at least 8,000 Yemenis, including hundreds of women and children.
Hadi stepped down in January and refused to reconsider the decision despite calls by Ansarullah revolutionaries of the Houthi movement.
Despite Riyadh's claims that it is bombing the positions of the Ansarullah fighters, Saudi warplanes are flattening residential areas and civilian infrastructures.
Over 3,750 schools have been closed and at least 1.2 million Yemeni people have been displaced so far.