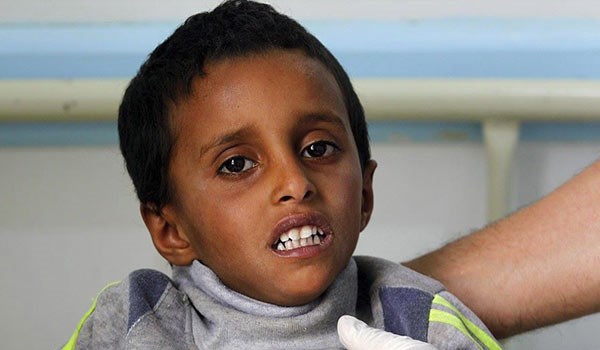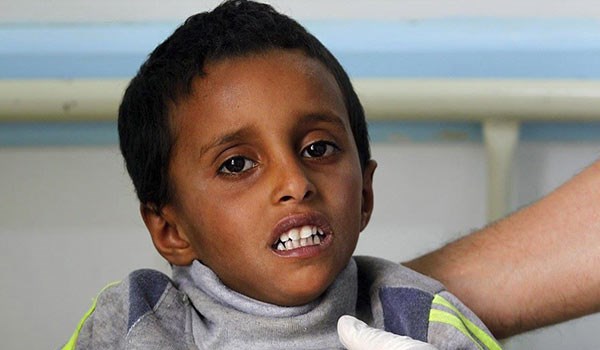 Secretary of Yemen's High Political Commission Yasser al-Houri underlined the likelihood of the Saudi-led coalition's involvement in what the United Nations estimates to be the world's worst cholera outbreak in the war-hit poor country.
"The Yemeni officials have entrusted the relevant authorities to investigate about the source of the disease and we are waiting for the results," al-Houri said on Tuesday.
Asked about the likelihood for Saudi Arabia and its allies' involvement in spreading cholera in Yemen, he said, "Any crime is expected from the enemies."
Al-Houri also said that the cholera outbreak has so far killed 1,700, while infecting hundreds of thousands of people.
Saudi Arabia has been striking Yemen since March 2015 to restore power to fugitive president Mansour Hadi, a close ally of Riyadh. The Saudi-led aggression has so far killed at least 14,100 Yemenis, including hundreds of women and children.
Despite Riyadh's claims that it is bombing the positions of the Ansarullah fighters, Saudi bombers are flattening residential areas and civilian infrastructures.
According to several reports, the Saudi-led air campaign against Yemen has drove the impoverished country towards humanitarian disaster.
Nearly 3.3 million Yemeni people, including 2.1 million children, are currently suffering from acute malnutrition. The Al-Saud aggression has also taken a heavy toll on the country's facilities and infrastructure, destroying many hospitals, schools, and factories.
A cholera epidemic has also killed over 1,700 people in Yemen since late April as the war-torn country is facing the "world's worst cholera outbreak", while Saudi Arabia's deadly campaign prevented the patients from travelling abroad for treatment and blocked the entry of medicine into the war-torn country, continues hitting residential areas across Yemen.
The Red Cross has also reported that the cholera outbreak in Yemen has reached a rampant pace of growth, with more than 300,000 cases suspected in the war torn nation of 25 million.
The country's Health Ministry has already announced that 21 of a total 22 Yemeni provinces are threatened by the disease. On mid-May, it also declared a state of emergency in the capital Sana'a in connection with the epidemic.
The World Health Organization (WHO) has estimated that 7.6 million Yemenis live in areas with a high risk of cholera transmission.
The WHO now classifies Yemen as one of the worst humanitarian emergencies in the world alongside Syria, South Sudan, Nigeria and Iraq.