Yemen
Yemeni Peace Talks Delegation in Geneva Receives Abduction Threats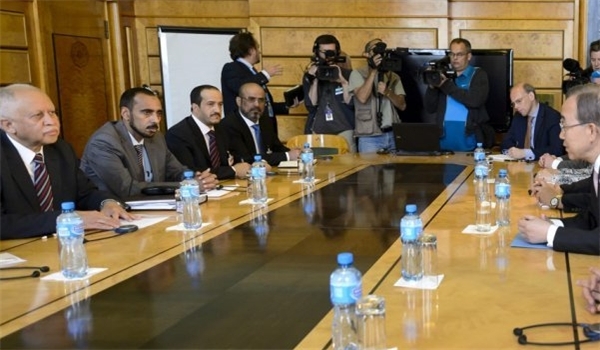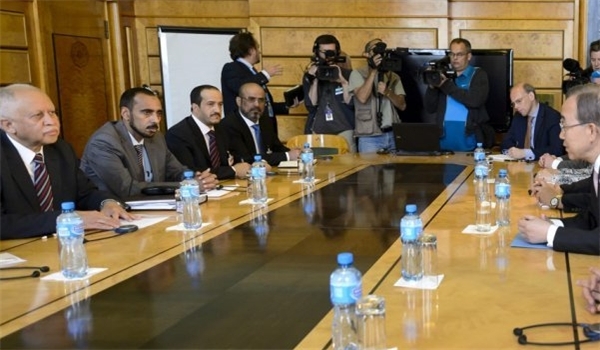 A senior Yemeni delegation member in Geneva disclosed that he and his colleagues have received threat alarms from the German ambassador and European Union saying that they are worried about the possibility of being abducted on their way back home.
"The delegation members are slated to leave Switzerland today (Saturday) after collecting their passports, but there is a real concern about their abduction," the Arabic-language al-Mayadeen news agency quoted member of the leadership of Yemen's Popular Congress Party Shoja Adel, who is in Geneva to attend the peace talks, as saying on Saturday.
He underlined that the Yemeni delegation has received threat alarms from the German ambassador and the European Union.
On Wednesday, Adel disclosed that Abd al-Wahhab al-Humayqani, a senior member of the Saudi delegation to the peace talks in Geneva, is prosecuted by the Interpol for supporting the Al-Qaeda terrorist group.
"Al-Humayqani is wanted by the Interpol," Adel told reporters.
"Now the question is why he is attending the peace talks and why he is not arrested," he asked.
Al-Humayqani was branded as Specially Designated Global Terrorist (SDGT) by the US Department of Treasury in December 2013 for his all-out support for Al-Qaeda.
Humayqani was designated as international terrorist for providing financial support to and acting on behalf of Al-Qaeda in the Arabian Peninsula (AQAP).
As of 2012, Humayqani was an important figure within AQAP and reportedly had a relationship with important AQAP leaders. Humayqani orchestrated an AQAP attack on a Yemeni Republican Guard base in al-Bayda' Governorate in Yemen in March 2012.
He is suspected to have recruited individuals to AQAP who were involved in a plot to assassinate Yemeni officials.
Humayqani has represented AQAP in meetings with Yemeni officials to negotiate the release of Yemeni soldiers held by AQAP and worked with AQAP operatives to coordinate the movement of AQAP fighters within Yemen. Humayqani has directed a group of armed AQAP associates that intended to carry out attacks on Yemeni government facilities and institutions, including a Yemeni government building in al-Bayda. He has also recruited individuals in Sana'a on behalf of AQAP.