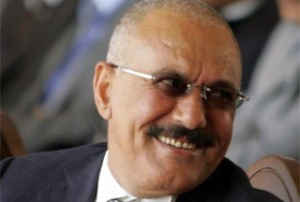 A Yemeni parliamentarian accuses the country's leader Ali Abdullah Salih of terrorism, reacting to allegations of Houthi fighters' involvement in the capture of foreign visitors.
Yahya al-Houthi categorically rejected the accusations on Saturday and blamed the kidnapping on the central regime's affiliates and elements with its intelligence service.
Sana'a maximized its armed campaign against the Shia resistance fighters in August, alleging a Houthi hand in the reported incident, which took place in the northern province of Sa'ada a few months ago.
Anyone who levels such allegations is either a liar or an affiliate of the dictatorial regime of Ali Abdullah Salih, himself a terrorist, added al-Houthi, who is the brother of the Shia leader, Abdul-Malek.
Earlier in the month, the lawmaker had alleged strong support of the Sana'a regime for al-Qaeda, which he claimed ran key ministries in Salih's cabinet.
Saudi Arabia joined the Yemeni state-led offensives in November on the claim that the Houthi fighters had attacked one of its border checkpoints.
The Houthis, however, say they are defending their people's civil rights, which the government has undermined under pressure from the Saudi-backed Wahhabi extremists.
The raids have so far killed hundreds of people and forced tens of thousands of civilians out of their homes.