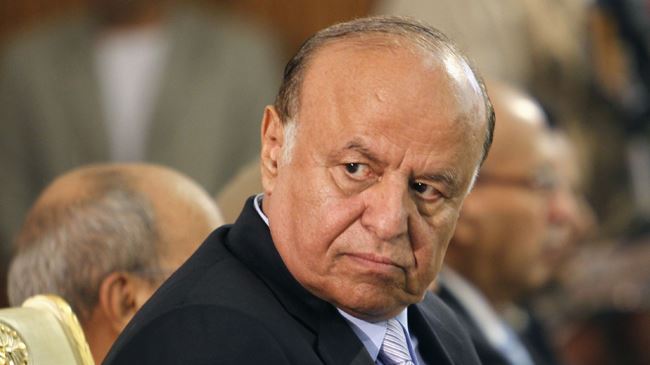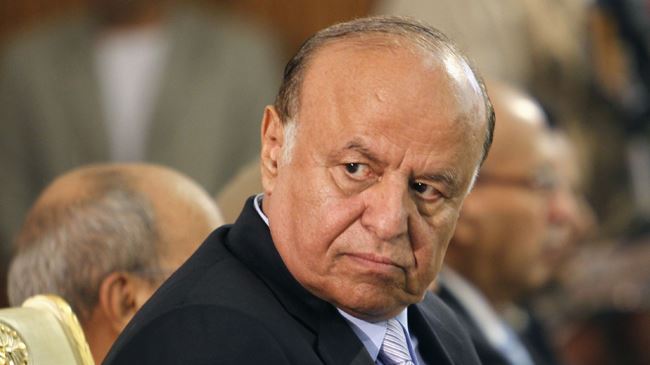 Yemeni President Abd Rabbuh Mansur Hadi has been dismissed from his post as deputy chairman and secretary general of his party, the General People's Congress (GPC).
The party said on Saturday that it appointed two members to the posts of vice president and secretary general in place of Hadi, who has been accused of backing UN sanctions against his predecessor, Ali Abdullah Saleh.
Saleh, who ruled Yemen for 33 years, stepped down in February 2012 under a US-backed power transfer deal in return for immunity after a year of mass street demonstrations demanding his ouster.
On Friday, the UN Security Council imposed US-proposed sanctions on Saleh and two others for 'threatening peace' in the Arab country.
Saleh remains the head of the GPC, which has 225 seats in Yemen's 301-member parliament.
He is believed to be supporting the Ansarullah revolutionaries, also known as the Houthis, who took control of the capital, Sana'a, in September. Houthi fighters have since extended their control to coastal areas and regions south of Sana'a.
Hadi's dismissal from the GPC came a day after he unveiled a new 37-member cabinet, including Prime Minster Khaled Bahah, 29 newcomers and seven ministers who served in the previous government, following a UN-brokered deal with Ansarullah revolutionaries.
The new cabinet also includes members of Ansarullah.
The revolutionaries have been fighting to drive al-Qaeda militants out of many areas in the country.