Yemen
Yemeni protesters hold demonstration in Sana'a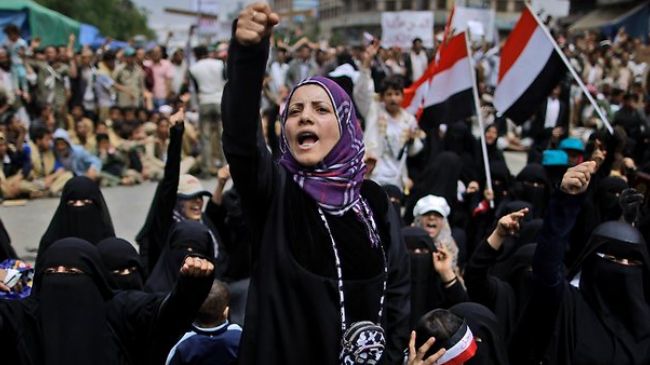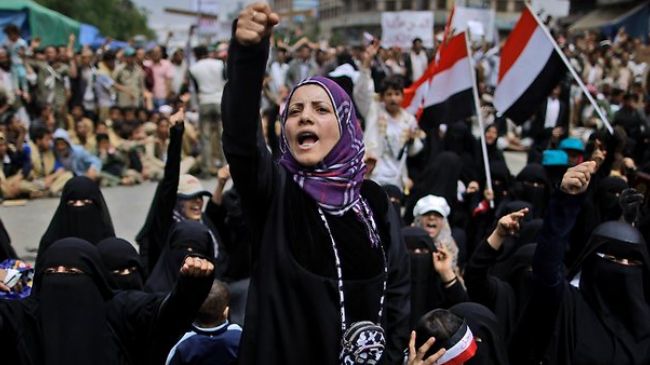 Yemenis have staged a demonstration in Sana'a to voice discontent with the government's failure to meet their demands following the ouster of former dictator Ali Abdullah Saleh, Press TV reports.
Thousands of protesters took to the streets of the capital on Thursday, chanting, "The revolution will continue."
One of the protesters told Press TV, "We want the ouster of all corrupt officials in the military and government institutions. If these demands are not met, our revolution will continue."
The demonstrators also censured the increasing presence of military checkpoints and armored vehicles across the capital.
They called on President Abdrabuh Mansur Hadi to address the current situation of the military and the political instability in the country before a national dialogue takes place.
"The national dialogue cannot take place unless the army is fully reorganized and armored manifestations cease to exist," said Abullah Sulwi, another demonstrator.
Saleh formally stepped down and handed over power to then Vice President Hadi in February 2012. The power transfer occurred under a Saudi-backed deal brokered by the [Persian] Gulf Cooperation Council in April 2011 and signed by Saleh in Riyadh on November 23, 2011.
Hadi, who is a UK-trained field marshal, was sworn in on February 25, 2012, following a single-candidate presidential election on February 21, which was supported by the United States and the Saudi regime.