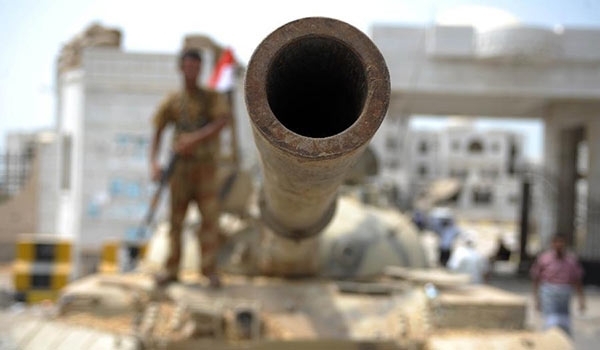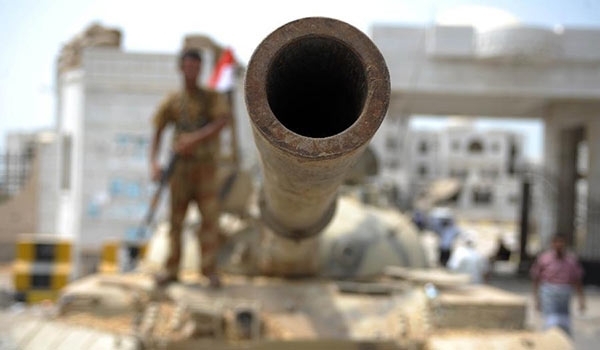 The Yemeni army, backed by popular committee forces, launched 40 rockets at a military base in Saudi Arabia's Dhahran Asir region on Tuesday.
According to reports, the Yemeni troops launched as many as 40 missiles and artillery shells against al-Amish military camp in Saudi Arabia's Dhahran Asir and left scores of Saudi troops dead and injured.
There has been no immediate report on the number of casualties or the extent of the damage caused in the retaliatory attack.
Yemeni tribal forces, backed by army units and Ansarullah fighters, have launched a series of new attacks on the Saudi border cities in retaliation for Saudi Arabia's ongoing aggression against the impoverished Arab country.
Saudi Arabia has been bombing Yemen in the last 83 days to bring its ally, fugitive president Mansour Hadi, back to power.
The airstrikes have so far claimed the lives of more than 4,618 civilians, mostly women and children.
According to a recent report by Freedom House Foundation, most of the victims of the deadly Al Saud campaign are civilians, including a large number of women and children.