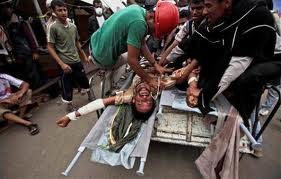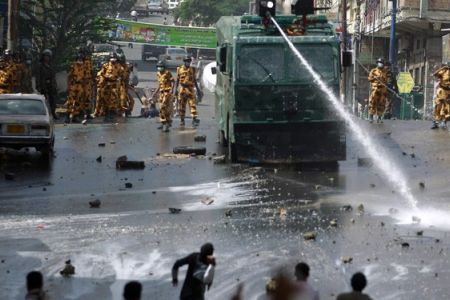 Yemeni security forces have attacked an anti-government protest rally in the western city of Hudaydah, injuring dozens of protesters.
The protesters gathered near the city's university on Monday to call for the immediate ouster of Yemeni President Ali Abdullah Saleh, who has been in power since 1978.
Witnesses say those injured were shot by live rounds.
Yemeni security forces also opened fire on anti-Saleh protesters in the southwestern city of Dhamar, but there were no reports of casualties.
Earlier in the day, Yemeni troops attacked anti-regime protesters in the southern city of Taizz, killing at least five protesters and injuring more than 80 others. Some of the injured are reported to be in critical condition.
Yemeni troops also fired tear gas and used water cannons to disperse the protesters.
Similar anti-government protests were also held in the capital and the city of Ibb. There were no reports of clashes.
In Sana'a, some protesters wrote their home telephone numbers in red on their chests, an indication they were ready to die for the freedom of their country and wanted to make it easier to have their bodies identified.